Hi everyone… it's been a while since I have been able to find time to blog and I wanted to first let you know about what is at my site as I just finished an update with a cracking new film with a very pervy twist!!! Then there is news of a new Clips Store that I have had a hand in running but I will get onto that later in this blog post!
My new film stars Sarah Gregory in a rather naughty and delightfully shocking cheerleader/schoolgirl style punishment fantasy film that we have both come to love. I don't mind telling you that she gets rather excited when I spank her… if you know what I mean *ahem* – so I decided to incorporate this into her punishment!!!
These are reduced size stills images from the 1800×1200 resolution (I think there are about 85 of these) that accompany the film and also the 170+ screen grabs taken directly from the movie which are also large resolution at 1920×1080 as this full film MP4 format will be in that HD size!
Sarah Gregory was the last of the girls to be disciplined for the recent vandalism of the school basement classrooms. She was sent from Cheer Practice to face
her punishment with Mr Osborne who was really not impressed with this very sassy & impertinent young madam's attitude. When he started to spank her, he discovered that she was visibly excited and quite wet between her legs. He was shocked and upset that she was rather enjoying this punishment so he devised a more humiliating discipline session which involved using a nasty wooden ruler across her hands which she didn't like one little bit followed by her mouth being gagged so that this noisy rude schoolgirl could not answer back. She was placed on a punishment bench then strapped and paddled hard. He tested her exposed bare vagina for more signs of excitement and continued to punish her until he was satisfied that this no longer turned her on! Lovers of Sarah Gregory will enjoy this different but pervy schoolgirl punishment fantasy!
See the NEW film now showing at AAAspanking.com
This movie is available IN FULL at the AAA Clips Store (see below)
**************************************************
OK… and now back to other news… I will be updating you all on my exploits at BBW (Boardwalk Badness Weekend) and the people I met, filmed, played and hung out with in another post when I am back in the UK later after this weekend…  As I said earlier, here is some news about a brand new clips store and developments of the fact that I now have a male submissive as well as Sarah for my partner… His name is Justin and he is the long time submissive of Sarah Gregory. I have developed a real affection and bond with Justin and feel honored that I can now mentor and be another of his trusted dominants. Justin wanted to set up a Clips Store and a punishment journal so we agreed to help him out with this… although it is not our site as such, we love helping him discover more about himself and I am more than happy to let everyone know about his new store Justin's Punishment Journal
Now it won't be for everyone as it is me or Sarah (& a few other invited "guests") who spank, scold and basically thrash Justin… or J_Doggg as he is known on Fetlife, for being naughty or needing to focus his mind on something in his life. So it is basically F/M or M/M punishments but you never get to see the spanker or punisher… the sole focus is on Justin as he is the most important person on this store! It also opens up the door for those who can only be anonymopus who wish to help discipline him on film too!  He comes to us with ideas or in fact many real life experiences we are all involved in where we keep a "Punishment Journal" for him and we go through his misdemeanors or good things he has done and decide on his various punishments or praise or focusing sessions he may need… many are not corporal discipline based… but for those that are… we have helped film them. He also wants to write a journal about his experiences and this will be out soon alongside all the 5 or 6 minute clips we have produced and I'll let you know about that too.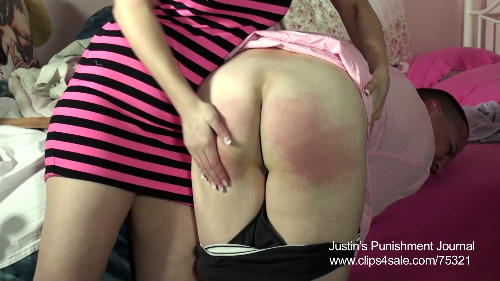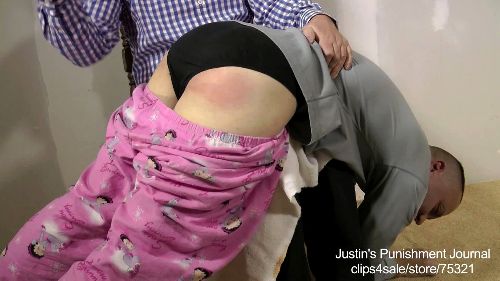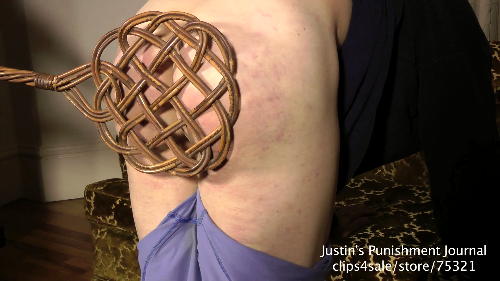 Many of the clips are quite humorous (seriously they are very funny…) as well as often severe and I will be uploading clips for you all to see for yourselves as the basic clip previews on the Store site are never ever enough or reflect the quality of the playback as they will all be in HD1080 formats of MOV WMV or MP4 depending on your preference, and they always follow a format:- A quick intro and what he is being punished for, quickly followed by his resulting punishment! Justin is like a blank canvas for me, I am able to fully express my caning techniques or severe thrashings that most girls would bulk at… in fact, at one of our most recent filmshoots, Justin wanted to be punished in front of Adriana Evans… she herself is an amazing sub able to take virtually any punishment thrown at her and even she was amazed at how much Justin took… You see him take unholy paddlings strappings and severe canings that welt his thighs and are used full force onto his cast iron butt! I am proud of the way he accepts his punishments and how he has become a better person under the guidance of Sarah over the years (he once approached her as a client and sessioned with her many times before they both developed a special bond and now I am part of that and feel very honored to be helping and mentoring Justin when I am over here in America). We also chill out or do things together like hopelessly trying to keep up with sarah at Zumba Classes (we are at the back flailing and failing badly!). Justin has Asberger Syndrome and also has some form of Dyspraxia which means he sometimes needs to have more discipline and order in his life and routines… he is also the star at the spanking parties who everyone loves. As I said, check out his Fetlife profile HERE and you will see for yourself!
See Justin's Punishment Journal HERE
***********************************
Back soon  with more spankings and cat madness!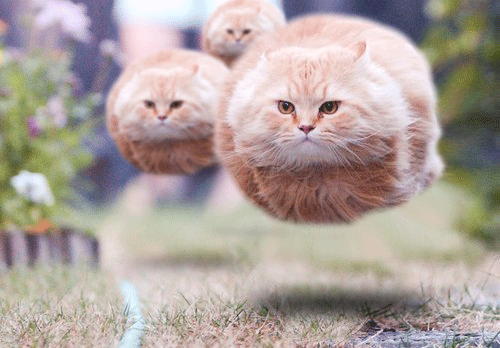 OK, and