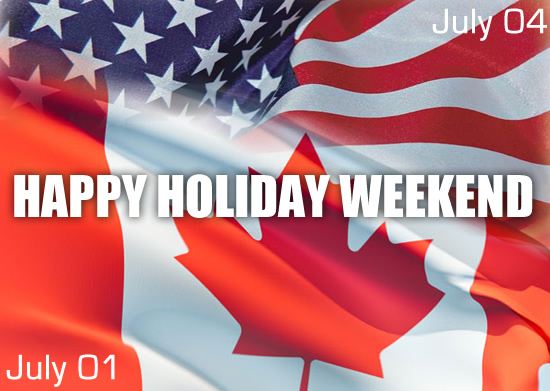 Well, I might be a little premature with July 4 but to my considerable Canadian readership… I hope your weekend is going well and that you are all having a ball outside in the fine summer weather! & to celebrate that I have found some North American updates for you all today, past and present, so I hope you like what you see. Happy Holidays!
The great outdoors, I have never featured this film, but I love it just for the fact that Chelsea took Pixie all that way for a good hard spanking! Awesome views too… the film was called "Pixie's Peak Experience" courtesy of the Good Spanking Network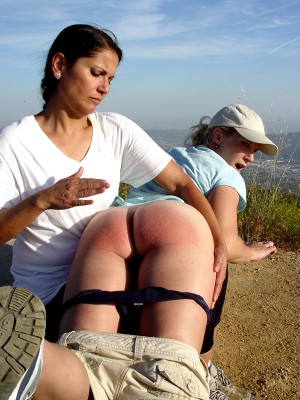 See the full movie of Pixie's spanking HERE
**************************************************
A new film at Spanking Sority Girls next as senior sister, (blonde stunning) Sarah Gregory catches out new pledge Christy… thinking she's avoided those nasty hazing rituals… WRONG!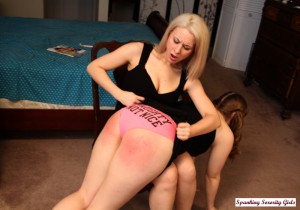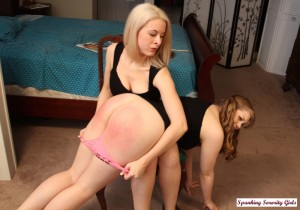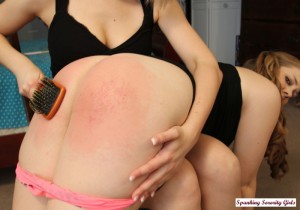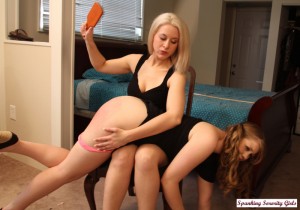 When Christy arrives to the sorority house later than the other girls, the troubled school girl believes that she has missed any hazing activities. But senior sister Sarah Gregory shows up to her room to give Christy a personal demonstration as to what she can expect in her pledge year. She spanks Christy over her knee with hand and hairbrush, long and hard. Then she finished her off with several strokes with the cane. It is a rude wecloming to the sorority for the pledge who likes to fight.
See more of this latest movie and the other features from the new & unique SpankingSoritygirls.com
***************************
The spanking soap opera that is My Spanking Room Mate continues with this whacky episode based on a true event and stars some of my fave girls like Lilia Spinoza (who still hasn't finished my interview request, hmm!), Missy Rhodes (schwiiing!) and both girls over the capable lap and hands of beautiful Mary Jane!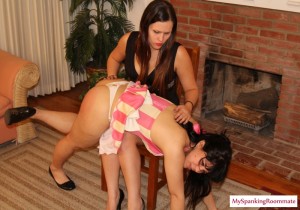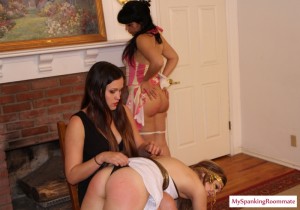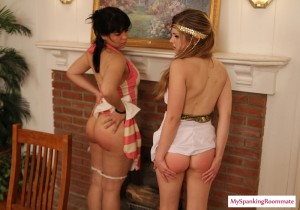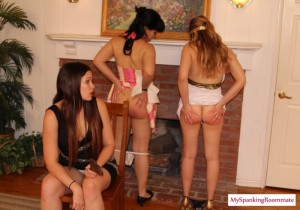 Missy was late for her shoot in real life – which she never is, and she wanted to work that into a spanking scene. So the main reason she gets spanked in this episode is for making Mary Jane late for a photo shoot. Missy said that Mary Jane spanks so hard she never wanted to be late for anything ever again.
Check out all 111 episodes now showing at My Spanking Room Mate!
******************************
& finally from this network today, this is why I love this site so much when real naughty films like this get made. I am not ashamed to say I really "got off" watching what is out so far… there is a complete series photo set out (in much larger size than the images you see here) and I can't wait for the revenge… what am I waffling on about? Check out the images and story so far (below) – then see what is in store – I CAN'T WAIT!
Images and latest film taken from Spankedcallgirls.com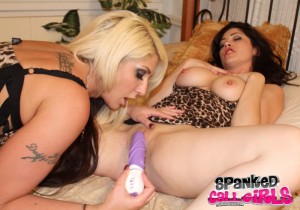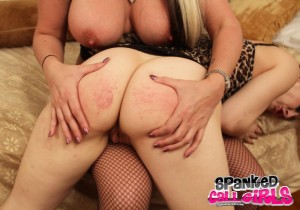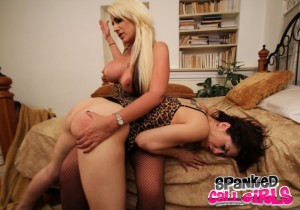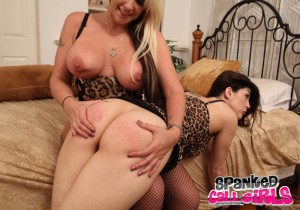 Kay Richards visits a client and is surprised to discover that it is a lady (Kelli Staxxx). Kay begins making out with Kelli, but keeps checking her phone and texting and even takes a call. Kelli has had enough and spanks Kay hard for this. But then Kay finds out that Kelli was hired by new callgirl madame, Snow Mercy, to spy on Kay! This is where it all changes as we will then see kay turn the tables on Kelli… and why not? Kelli has THE most amazing bubble butt as you'll see from these teaser pics below! members will be able to see this whole film HERE!
Kelli's big bouncy bottom is addictive viewing – FACT!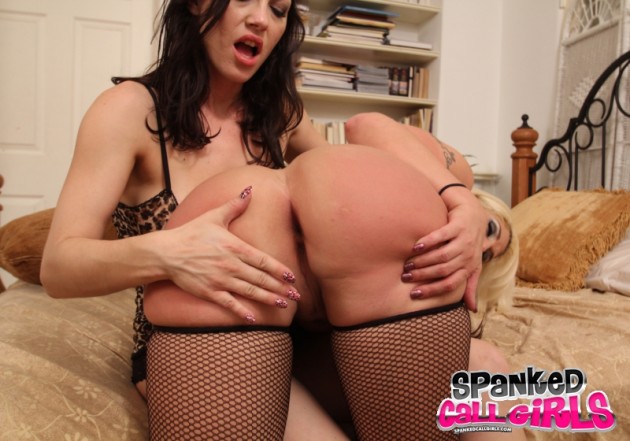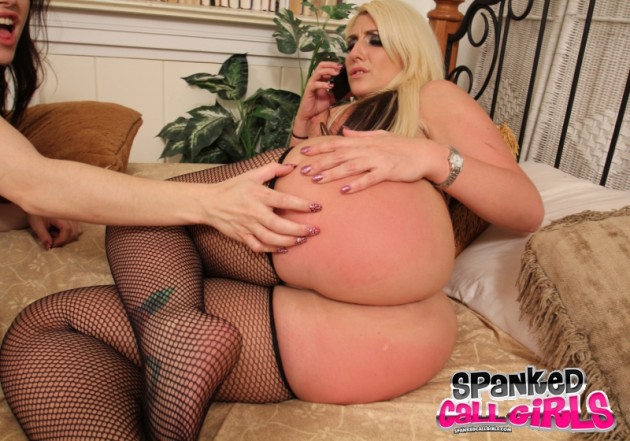 All of the sites in this group (Sorority, Roomie and Callgirls) can be viewed as part of the Clare Fonda Pass
See the amazing price reduction on accessing up to 5 sites of your choice from this network!
****************************************
I end today with some fantastic recent new films now available to view in full from Punishedbrats.com
David and Pixie have been busy getting us some fine rump roasting action and the new girls Piper and Tara are welcome additions to the brats we have seen tamed and tanned previously!
New girl Piper continues to impress me in this film called "Taking a Dive"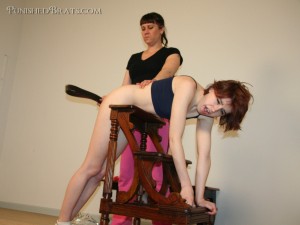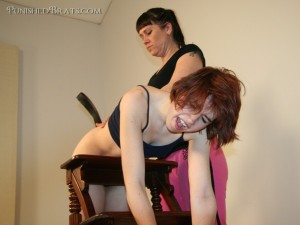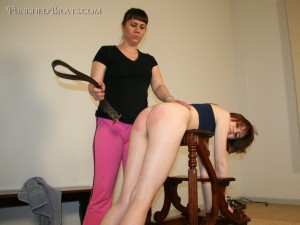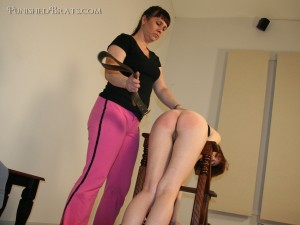 Piper is undressing and about to head to the showers when Coach Veronica stops her in her tracks. Coach is not at all pleased with the girl's complete lack of effort on the courts and bends her over for a strapping with the belt before allowing her to continue on to the showers.
See a FREE Movie Preview of Piper's punishment HERE
Also check out bratty schoolgirl "Tara" from the complete film, "Can you hear me?"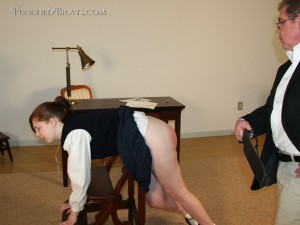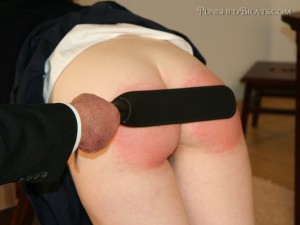 Check out MORE of Tara now showing at Punishedbrats.com
Tara is once again sent to Mr. Pierson's office. This time her teacher suspects she has a cell phone on her in class which is not allowed. Of course Tara denies this vehemently, but it's obvious she is lying when her phone begins to ring in the middle of her argument. She has to surrender her phone and take her punishment with the school strap. With a tear streaked face and a red strapped bottom, Tara is made to kneel on the wooden steps to conclude her punishment!
STOP PRESS! David has informed me of a stunning new addition that members will be seeing shortly, she is called Marissa and took her very first spanking on film despite things like Veronica's high fever and a possible film shoot postponement wrecking havoc with the best of laid plans! Fortunately, David had the hard task of tanning Marissa's bum and this tearful girl took quite a thrashing… which I am sure is going to be a surefire hit with members and newcomers to Punishedbrats.com alike!
Some preview images of Melissa (below)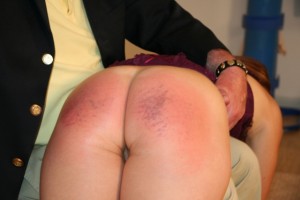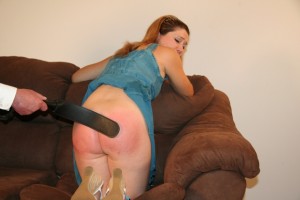 See MORE of new girl Marissa COMING SOON!
have a good holiday season everyone!