As promised, here is the very latest naughty film to be released at AAAspanking.com – not only that, there is a terrific 70 image stills gallery in full size resolution AND nearly 200 video screen images to view and download along with the HD film too! Not bad, I know… and this was a film with a difference, I don't think I had seen anything like this for a while… sure, girls can pee, some pee when they're scared… but to actually do the business over my knee at the time of her punishment… tsk tsk, Lola is incorrigible! She claimed I had not listened to her bleating that she needed to go to the loo, never mind the fact she was late for this outdoors punishment where I enjoyed thrashing young ladies when the weather permitted… so you'll see Lola Marie, in her cute gingham school dress, pee her panties and soak my trousers, her pee got everywhere, right down into my shoes and socks, as well as running down her legs. Shhh, don't tell her, but I actually enjoyed the sensation of her losing control. WANT TO SEE MORE?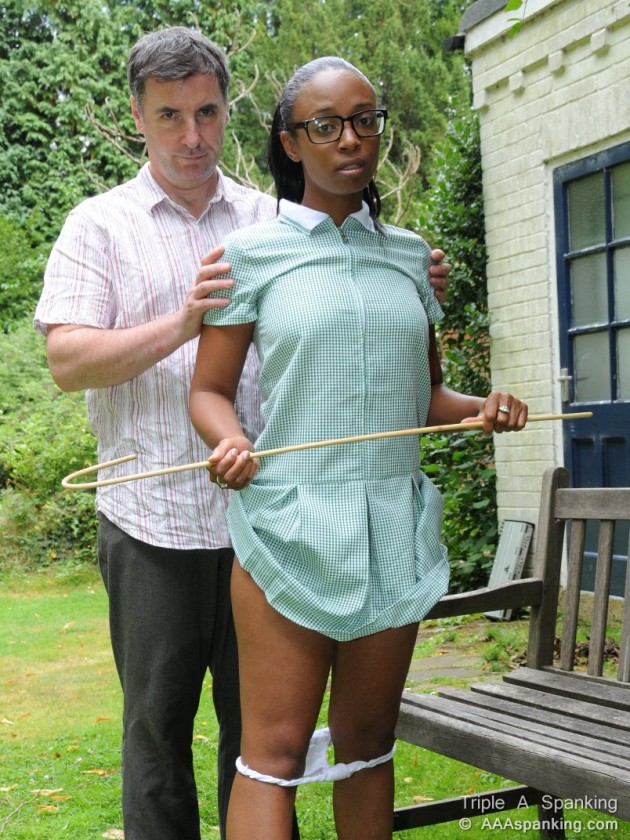 Thought you might, I won't show you a clip of her peeing, I think that should be for my members only, but I have a decent free clip and some sample images that give you a very good idea of what happened that fateful afternoon! Watch out and don't give Lola too much bottled water, it quickly comes out the other end, heh heh! 1st images are some sample stills… followed by the official storyline and then some actual screen grabs from the film – there is also a free playable clip at the end of this 1st news update! & remember my memberships are very fair for all the content I make is original to my site only, help support me and I have a fantastic Loyalty Membership option which will remain until Xmas (not the new year), but Xmas week only 🙂
Lola was late for her outdoor detention punishment at Mr Osborne's quarters in his private secluded garden where he enjoyed punishing his girls when the weather was nice! He didn't give her time to make excuses even though she was trying to tell him that she badly needed to go to the toilet. Quickly into her OTK spanking she tried to wriggle off Mr Osborne's lap before she could no longer hold what she should have expunged earlier… out it came, through her regulation white knickers, all over Mr Osborne's trousers. He was so shocked that before he had time to properly act, she had completely soaked his right leg from her desperate overdue pee! Lola's punishment took a turn for the worse after this as she was humiliated further after receiving the carpet beater and 2 different canes before being told to wear her damp, sodden knickers for a final embarrassing session with the cane and his stinging hands across her wet burning cheeks! It's a quirky and very kinky schoolgirl punishment film that will appeal to lovers of this most naughty bad behaviour!
A free clip of  part of Lola's punishment is below:
If it doesn't want to play, go to the site tour page and view or download the wmv version there!
To see more or find out about the special membership option, please click the banner below, thank you.
**********************************************************
Oops! I have run out of time right now… some friends have arrived and are demanding my attention (and access to my fine wine cellar…)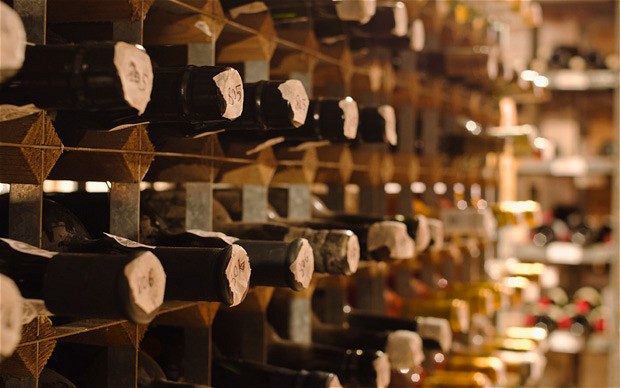 so I shall have to leave it there today… I hope you enjoyed naughty Lola Marie and her suitably embarrassing and humiliating punishment after daring to piss on my favourite trousers! 🙂
"chin chin" everyone 🙂