Thank God for Spam folders… I decided to check mine today as you sometimes get the odd message actually intended for you… however, imagine my surprise and disbelief when I saw these many messages related to some recent posts I had made on the 2 sites in question of this post today. I got these from some fool called Chronomaster27 on a gmail address, sent from the Houston area which was rather amusing… it claimed that the various recent updates of many different girls, including one I have worked closely with… and I hope to again soon (Alex Reynolds, for example) were offended by my updates… the exact message is below:
Please remove your realspankings, and realspankingsinstitute posts, some of our models are uncomfortable with your comments and posting of their pictures.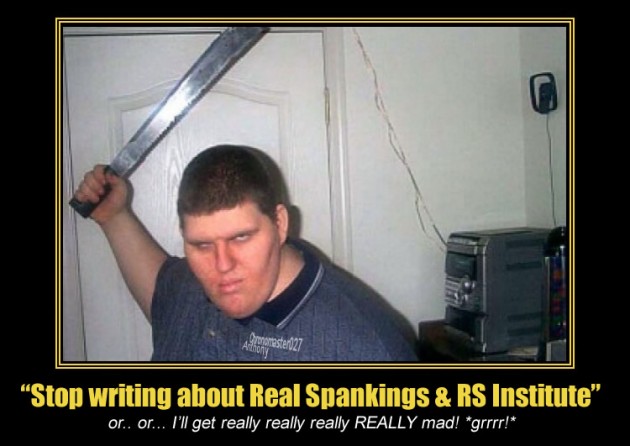 My response? Oh please do FUCK OFF… which models, why and what did i say you utter troll… let me know on an official Rs address from MM himself and i might just pay attention – anyway, the messages would have been 100% ignored but instead I thought I'd rile this jerk (if that's what he wants) as I hardly added anything in text that has not already been said (so you better get writing to all the other promo sites and blogs, mate) and used images that others have used to promote these 2 great sites that I greatly support.
So just for you, Chrono… or Anthony as you named yourself in your unapproved and spam boxed message… here are their latest most recent updates. I welcome yet more mailings from you, (please write in as you'll waste your time and they'll all go to the spam folder anyway and I promise to ignore them unless you want to scream and shout and stomp your feet in anger), I'd also welcome that for my own, and my readers amusement too but thanks for bumping Real Spankings and the excellent sister site with school discipline in mind – Real Spankings Institute to the top of my thoughts today and making this special post for everyone… I do love it when random messages give me the inspiration to decide what to briefly write about! Such are the joys of blogging… and thank God for the WordPress plugin "Askimet" that blocks all these creepy deranged messages! It's an absolute Godsend!!! But you do miss out on gems like these 🙂
From Real Spankings this past week!
Home From College: Spoon and Paddle (Part 3 of 4)
The ladies are brought into the kitchen and told they will be paddled. Lila is bent over with her hands on KJ's legs and is paddled on the bare bottom. She is then ordered to sign her paddle. (This film is shot in 1280×720 HD)
Two Girl School Corporal Punishment Paddling
Ivy and Roxie are called to the principal for having skipped class and leaving the campus. He awards them 2 six swat paddlings each for their offenses. Each girl is bent over for 6 severe swats to their bottom. They are then sent back to class and told to return at the end of the day for the next paddling. (This film is shot in 1280×720 HD)
More of the latest updates can be found HERE

*****************************************************************
& from RealSpankingsInstitute.com this past week
The continuing series of Abigail & Harlan: Room Inspection Fail (Part 5)
The Dean still has an infraction each to cover with the girls and decides that a bare bottom paddling is the only way to teach them a real lesson. While fully naked and bent over with their hands on the wall, both Abigail and Harlan's bottoms are paddled until they are black and blue and the tears are flowing. (This film is shot in 1280×720 HD)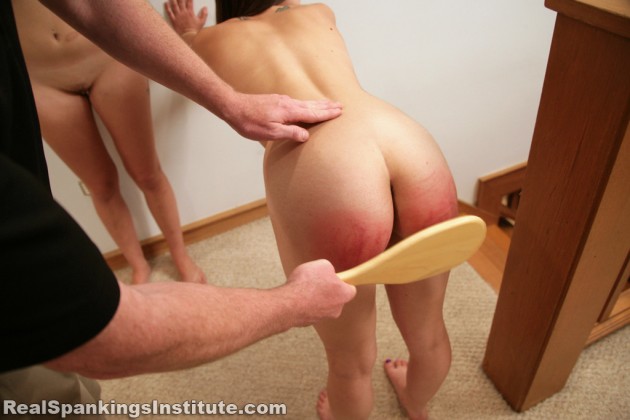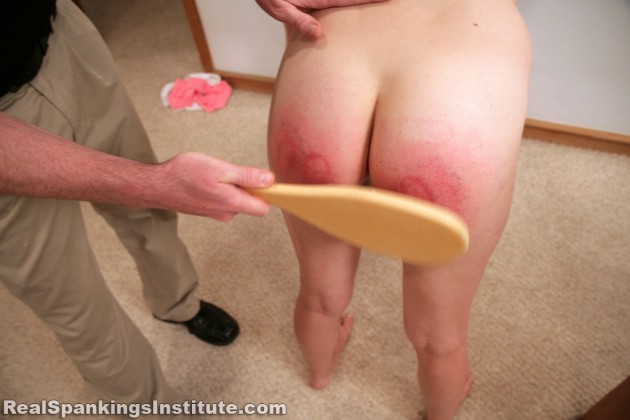 Check out all the very latest infractions from this series & more HERE

*******************************************************
& in other random thoughts… here's my image of the day, Goodnight! 🙂