GO RAVENS! As the Superbowl is played later this evening, unfortunately I won't be able to see it all as I shall be getting up at 6am to go to work here in the UK and of course with time differences and such, means I'd have virtually no sleep if I watched it. I shall catch up with the game later and hope they win. OK, I'm not a die hard enthusiast, but I do like the game in general and "Get it" completely… although I much prefer the "real football" over here where you actually USE your feet and it's a foul to pick the damn thing up with your hands. Footballs are also round… but I digress! Anyways… COME ON YOU RAVENS!!!! 
& onto the catch up spankings for the week including some films I think you ought to know about from other sites and some kick ass girls you may not have seen… until now 🙂
*****************************************************
Let me start with some amazing girls from SpankingServer.com that you might not have seen recently, 2 very contrasting beauties, one is quite slim and toned whilst the other girl is beautifully voluptuous and has curves in all the right places! Both are "fit as fuck", as we'd say over here in the UK… (um, meaning they are very attractive, lol) go see for yourself how these" Trouser-Rousers" fare in some recent spanking and punishment films!
Below is Kari – a porn actress from Eastern Europe who also needs much discipline!!!
More images below, all open to show her various punishments at Spanking Server
There has also been the curvacious Yvonne who took some quite severe punishments across her ample charms as you'll see below! I love the contrast of these 2 ladies, bigger girls deserve punishments too – ALWAYS!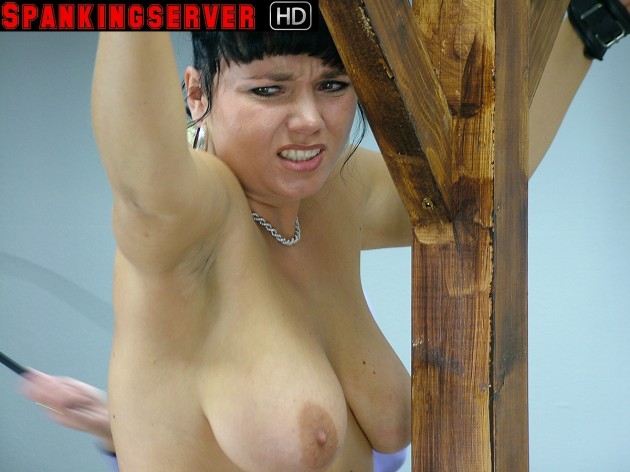 Images below all reveal more of ample Yvonne's various discipline films.
You can see all the latest updates from the extensive tour pages of Spanking Server
********************************************************
This is a wonderful bumper film update at Firmhandspanking.com next – now I may not actually be Kyle's biggest fan (sorry, Kyle… if I ever meet you I'm sure we can discuss why and it's nothing personal) but I have to admit he comes up trumps in this double spanking update with 2 naked girls over his lap, and not only that, but they are Samantha Woodley and Kat St James! Lucky git! Check out the images I placed up with a tear or 2 of jealousy (lol)
Images below are reduced size apart from the 1st 2 which are the size members get to view them at!
Here's a treat for all fans of superstars Samantha Woodley and Kat St James: get them both totally naked and spank them to the limit! Bouncing breasts, jiggling bottoms & red cheeks all on show as they're spanked raw by Kyle Johnson in Brotherly Love for sunbathing naked!
Click HERE to view a special FREE Preview
**********************************************************
I love Joelle Barros to bits, she is wonderfully versatile, intelligent, and hopefully by now, knows the way from Philly 30th St Station to the studio that she is often now starring at for Punishedbrats.com – I say that as we got horribly lost when I picked her up at the station last summer and I didn't have GPS in my hire car… we got there in the end of course, but that ride there still makes me smile at how inept we both were at finding the damned place which is about 20 odd miles outside of downtown Philly!
But I digress and the sight of Joelle thrashing the bum of someone else I have long admired, Pi… is something to treasure. David has come up trumps pairing these 2, it is definitely what I would have done and not only look great together but both girls play off the other and this makes for some kick ass films… like this one where Joelle punishes Pi for inappropriate Office attire!
Pi has pushed the boundary of what's considered appropriate office casual attire. Joelle uses a leather strap to send the message that proper appearance is essential to good business. Pi promises that she will show up on time and wearing the appropriate attire from now on.
Check out how this new F/F punishment film ends with a free preview HERE
*************************************************************
God knows what goes through the mind of The Cameraman at the Fonda network but I have to admire the fact although their plots and storylines are a little… well, bonkers, it does work, mainly aided by the fact we (the viewing public) WANT to see beautiful young girls spank each other for any excuse so the plots are usually of little consequence as far as I am concerned when I watch the films at Girl Spanks Girl – although of course there are long running story arcs like this one unique to this site , and then they make sense.
Below are images taken from DAY 5 of the "Naughty Tutor" series of films.
(careful, these films are addictive viewing!!!)
Layden and her sister Alyssa get payback from Alexis for their plan earlier that had Layden drug and spank Alexis. So Alexis has the sisters spank each other, then she paddles them. But they overpower Alexis and spank her once again. With all three ladies now nursing sore bottoms, will this finally be the end of all the spankings?
You can see MORE of this entire series HERE
**************************************************
Let's also not forget that at Spanked Sweeties another new girl arrives with tales of her spankings growing up, this young madam definitely needs them even now as she recalls one such incident (below) with mother, I'm sure this has been sexed up (just a little, lol) especially since new girl, Casie, is an active porn starlet.
This is what they had to say about her: Casie comes to us from the adult world (as Casey Cumz) but not before being spanked often by her mother while growing up. Her babysitter also spanked her. But not her father, who was military and made her do pushups. That's why Casey may be tiny, but has major bicep guns. Syren De Mer plays her mom (who had to frequently discipline her because she was so naughty).
Check out all the updates featuring this new girl at Spanked Sweeties
Both the sites featured above are of course part of the best value Clare Fonda Pass
*******************************************************
Finally for today. a couple of different updates and both sites are a little more severe, but still highly intriguing as the punishments are very real and authentic in nature! First, the latest and brand new film for members at Lupus Spanking is entitled "Raging Bull" and tells us of the stories of the harsh grim boarding schools in the old communist Czechoslovak republic at the height of the Cold War. Check these amazing images which showcase the new film!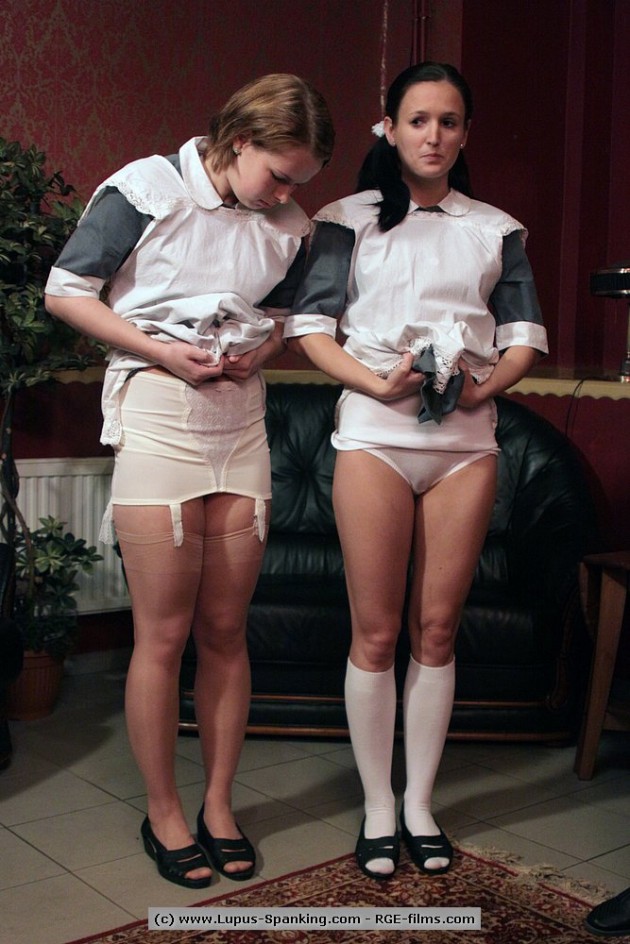 Take a look behind the closed doors of a prestigious girls' boarding school in which young girls are raised rigidly, to become young honourable ladies. Ladies, for whom many things are inappropriate and many things are totally unacceptable. For example… unauthorized evening walks. Such an offence against good morals had to be properly punished, and a strict governess with a compelling hand and an even more compelling paddle would take a good care of it. But that still wasn't the worst of what was to come… members can see FAR MORE what happens to these 2 girls next!!! CLICK HERE
For all the latest updates and films CLICK HERE
****************************************************
Finally today, it seems mad bad Sergei from Russia has learnt how to rope his victims I mean, girls… but in case you're thinking they do this unwillingly, there is a smiling shot or 2 of the beautiful young Russian girl at the end showing us she is indeed a lifestyler… so go check out Russian Discipline for yourself and this amazing new film along with a new direction as the spankings, whippings and canings still take place, only with a little more rope work from time to time – I'm impressed, I'm always fascinated by riggers and wish I could effectively tie up subs myself – maybe I should take a course? I love seeing this sort of thing intermixed with punishment play and discipline!
See the new look and changes at Russian Discipline – they have censored some images but members get to see it ALL!
**************************************
That's it from me (finally) today. To those on Superbowl Day already out and about down the bars or gathering at friends houses and apartments for a few beers… have fun, and I'm hoping for a Ravens victory!
COME ON BALTIMORE!!!