I find the month of October rather depressing… it signals the decline of Autumn as the leaves start to fall in earnest as the temperatures plummet… with the dreaded days getting shorter and darker far earlier, compounded by Halloween at the end of the month that means the clocks go back, sure we get an extra hour in bed, but the evenings suddenly get darker far quicker… I really hate driving in my car to work in the gloom of the early morning and returning in near dark or pitch black later… so depressing! Anyway… I thought I'd sign off September with these following updates… and the first recent film from Firm Hand Spanking made me smile as it reminded me of my gambling haunts in Vegas where the girls were dressed in burlesque bustiers… (see my camera phone image below)
So in the new film featuring Stacy Stockton… she got caught wearing a similar outfit at her school when she was trying to sneak out to her night job to earn extra money at Madame Tushy's Burlesque club (!!!) – Frank Reed was far from impressed… you will see her tearful response that was caught on film, they got a great reaction cam (I have a short clip for you all)
See MORE of Stacy's red bottom HERE!!!
*************************************************
 I loved the following films so much I have got both for you here… lots of free images and a good gawp at some new spanking talent courtesy of Punishedbrats.com – the first features an original film "Locked Door" about a bride having last minute jitters… with Uncle David thrashing some sense into the bride, Brittney (who looks stunning btw) and the 2nd film is a fantastic F/F feature, a very grown up and sexy domestic discipline film between fiery redhead, Pandora Jones and gorgeous PB regular, Audrey… who looks better and better every time I see her and she is fast becoming one of my fave stars at this site by far!
Locked Door – with the bride, Brittney
It's finally Brittney's wedding day but she is having last minute jitters and suddenly hates her dress. She has locked herself in a room and refuses to come out. Uncle David is sent in to reason with the girl and see to it that she makes it down the aisle. Brittney admits that the stress of the wedding has gotten the best of her and she's been a bridezilla. Hopefully the heat from this spanking will remind her to behave at least long enough to say "I do".
Ms. Pandora is letting Audrey stay with her while she gets on her feet after a recent divorce. But when Audrey can't even manage to pick up after herself, Ms. Pandora realizes she is going to have to show this divorced diva some tough love.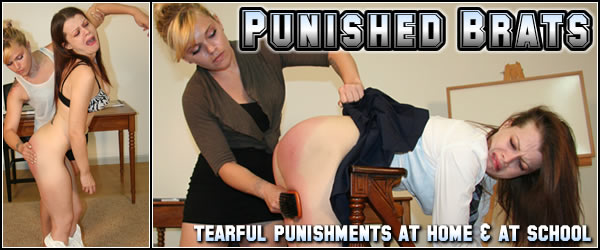 ***********************************************************
A stunning colourful debut for Lola Marie courtesy of Pandora Blake's site Dreams of Spanking – I know each and every film that will be shown of Lola there will be superb, just as every lucky producer, myself included, will vouch for as Lola as she is just oh so spankable and makes each film she appears in special (I have one of her coming out soon and it's am-aaaa-zing!) these images (below) will also show you why you should get your asses off to see more HERE
***************************************************
What happens in Holland if you're a man and you're caught peeing in public? Well, it seems there should not be too much of a problem if you're caught the 1st time (unlike me once in Paris, France… fined on the spot when I got caught… but that is another story half a lifetime ago, lol) – however, it would appear these girls at the south West Police station are unaware of the lapse rules!!! Find out below, courtesy of Spanked-in-Uniform.com
PC Monique and PC Kitty caught a man peeing in public but instead of giving him a warning, or a fine if it was his second offence, they arrested him straight away. When Chief Johnson asked them about it, their reply was that it was a disgusting male habit and it had to be dealt with harshly. Well the only thing that was dealt with harshly in this 2 part film was Monique's bottom to start with! After Monique had her bottom soundly spanked it was Constable Kitty's turn. Over the Chief's knee she went and her bottom was spanked hard and long until Chief Johnson and Mr Van Dijk thought her bum was red enough and spanked properly. Both constables had to stand against the wall, spanked bottoms on display, while Chief Johnson warned Mr Van Dijk once more and sent him on his way.
Check out all the crazy uniform spanking shananigans at SPANKED IN UNIFORM
***********************************************************
Here's a lovely film with a twist, I'm guessing this was done last year when Sarah's hair was a striking blonde and both Pandora & Amelia were visiting for the Texas All State Spanking Party… a kinky take on Charlie's Angels… as these girls certainly are NO angels as you'll see! Oh, and the part of Bosley, played by Paul "Tubaman" Rogers was perfection – he WAS Bosley, lol! Go check out the images below:
Charlie's Devils: Amelia, Pandora, and Sarah have screwed up again on another mission and Charlie has ordered Bosley to give them a good hard spanking.
Click HERE to view Sarah's personal spanking site
You can also view Sarah's site, and her new one MommaSpankings.com via a special pass (see banner below)
*************************************************
Finally today, one of my fave resident girls at Real Spankings Institute called Roxie gets an almighty wooden paddling from the Dean (Mr M) – she is given some huge swats with the largest heaviest paddle in the school, the results of which you can see in the images below, she won't be able to sit down in class properly for days!!!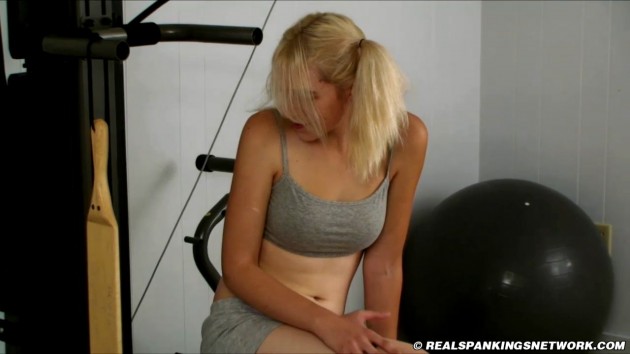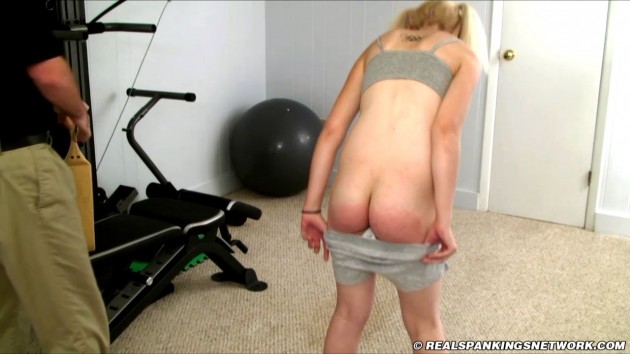 All above images were taken directly from the film courtesy of Real Spankings Institute

********************************************************
"Clever girl… now how's about you remove those shorts & bend over for being so cocky?"