Hello, here are some useful site updates for you to check out, each of these sites also has a fantastic preview clip, so do check them out at the links provided.
Apricot's Self Spanking – AAAspanking.com
Debut from Apricot Pitts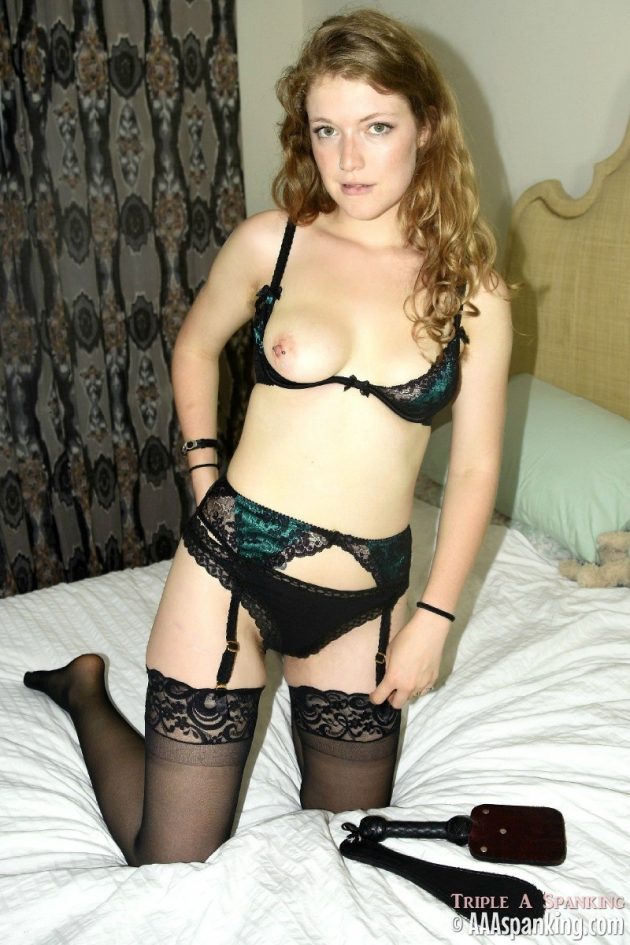 Please welcome Apricot Pitts in a stunning debut with a difference. Just look at her! She has an amazing beautiful, all natural, girl next door look that we so adore! Apricot's first film is also something we don't make that often, asking girls if they'd do a special self spanking video. She loved the idea and is so perfect for this style, as we don't want this to be a light impact film. We only ask girls who are confident that they can spank themselves hard in the absence of another! Like many spanko lifestylers, Apricot has done this often in the past without a partner to regularly spank them… so she was a natural choice! This video contains many great cam angles and amazing bonus footage, including an immersive POV style as she talks and looks directly at the camera telling you how she feels! It's a smoking hot debut with Apricot using plenty of "ouchie" implements including leather paddles and a hairbrush. Watch her flawless, bare peachy cheeks end up glowing a deep red in what we consider is one of the best self spanking films we've ever seen online! Find out for yourselves, you will not be disappointed!

Lingerie Lies & Spankings – MommaSpankings.com
Starring Harley Havik & Samantha Baker
Mom confronts Harley after finding sexy lingerie in her bedroom while collecting clothes for the laundry. First off Harley is not allowed to wear let alone buy sexy lingerie and second she lies about it being hers and blames it on Sarah. Then, she gets a bad attitude with mom. Mom won't have lies and attitude and plans to teach her naughty daughter a lesson she with never forget. It is right over the knee for some spanking with mom's hand and the wooden hairbrush. After her spanking, she is made to kneel on the chair displaying her sore red bottom while mom calls Sarah's mom to find out if indeed Sarah is allowed to buy sexy lingerie. Coming soon, Sarah and Harley Punished together by both moms!

A Lesson in sexual obedience – SarahGregorySpanking.com
Starring Sarah Gregory & Miss Elizabeth
Sarah is Miss Elizabeth's submissive. As a submissive there are rules and protocol to abide by. One of the rules is that here will be no masturbation or sexual play of any kind without asking for direct permission. Well, Sarah fails to do this and decides to go ahead and masturbate without calling and asking. Miss Elizabeth comes back early and finds Sarah with her hands on her pussy. Angered beyond belief, she scolds Sarah very harshly and then quickly takes her over the knee for a humiliating punishment. This entails having her bare bottom soundly spanked while her legs are spread. Then she is cuffed and placed on the bed on all fours to receive a hard strapping on her sore marked bottom. To finish her punishment, she is made to masturbate with her vibrator as Elizabeth continues to strap and spank her. She is learn to associate the pain of the punishment with this naughty behavior.
Momma Spankings & Sarah Gregory Spanking can be viewed as part of the SG Pass – for less than the combined cost of both memberships with one set of codes!