I'm thinking of making this a regular feature, showcasing models who have left the online spanking scene… and I will do this, perhaps for one site or a few that the girl/s in question appeared on at that time. Today I am focusing on a couple of sites that the beautiful blonde Paris appeared at a few years ago. She came and went quickly… She doesn't work online anymore for other websites but I think I have seen her in her own clips store somewhere recently though I can not vouch for the playback quality as there was no clip at all. I also believe she is still doing 1-2-1 sessions (albeit light spanking on her or she switches into a leather clad Domina for your submissive desires, be you male or female!)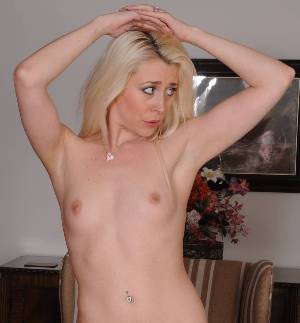 However, the best online photography and filmwork I could find of her to showcase to you today was at Mr Stern's English-Spankers.com and the independent site run by Sarah Bright, spankingsarah.com where she did a few films alongside another retiree, Scarlot Rose.  I will feature her another time if you like this feature but there are still films appearing of Scarlot from Northernspanking.com but to name a couple so it won't appear as if she has "retired" just yet. In 2011, I was fully booked out at the time, being a new site I was busy filming content virtually every month a couple of days a week and anyone would know that gets expensive quite quickly, especially if you just had the one site, like me and these girls were filming  for a few companies but I just couldn't find an extra budget or time to organize another few shoots, as much as I wanted to. I didn't want to have them working together, as much as they looked so HOT, as that had already been done by the companies I am featuring today so i would have had to get them in at different times – oh, & fully booked means just that for my one site at that time… as tempting as they were. So by the time I had a clear spot in 2012 it was already too late for me to get hold of Paris shown here today, these things happen to us all, I wasn't too bothered at the time but looking back… it might have been nice of me to add to her spanking portfolio online, as you will see below!
"Boo!" I hear you say… "You cheapskate, Chief… why didn't you get these girls in?" Ah, hindsight is a wonderful thing… eh? Each year I swear all us spanking producers get busier and busier, my filming schedule over the next few months is insane!!! You are going to see at least 5 new hot models featured over the next few months at my site alone as well as the recent intro at AAAspanking of gorgeous Casey Calvert there is a new girl to my site, Adriana Evans, who rocks, and is one of the few girls that can take virtually anything whacked at her – which is awesome for those that like a little more severity every now and then!
But I digress!!! Let's get back to Paris and her introduction at English-Spankers.com at the hands of Mr Stern!
Introducing Paris – OTK spanking
After seeing Scarlot take her 1st spanking it is time for Paris but she is now not so sure that she wants to go over his knee for some of the same on her very small firm bottom. However, she has come this far and so places herself over the knee of Mr. Stern and awaits her spanking. It is every bit as painful as she thought it would be, he does not hold back and gives this tender young bottom a good hard English style spanking.
FREE CLIP CAN BE VIEWED ON TOUR PAGES OF ENGLISH SPANKERS
************************************************
Paris and Scarlot have almost completed their auditions for English Spankers when it is decided they should punish each other, just to test their commitment you understand. They are now naked and use a rather nasty looking flogger on each other before they are both flogged by their interviewer. Still not satisfied that they truly understand what being a spanking model is all about he paddles both girls on their bare bottoms.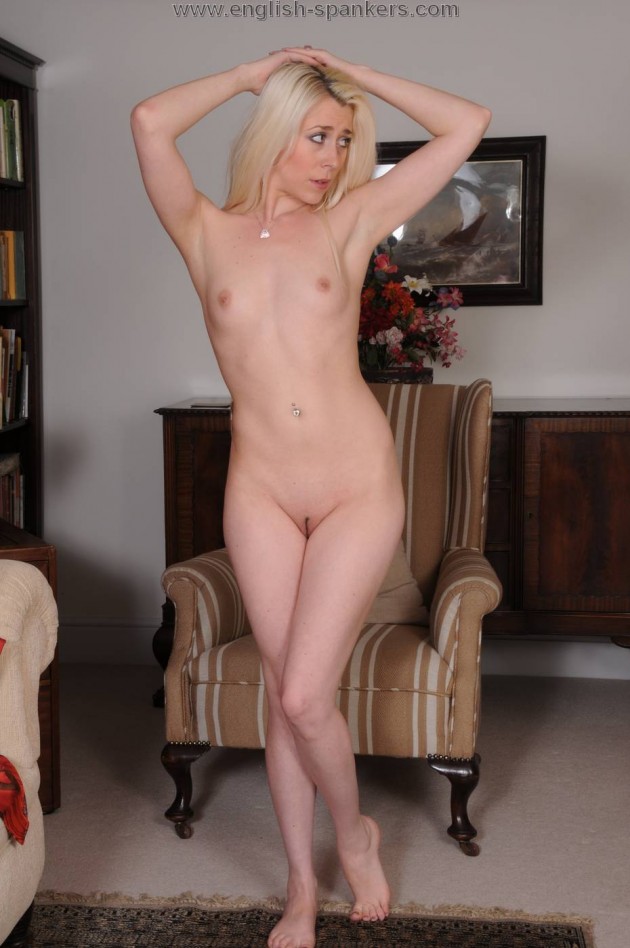 SEE MORE OF THESE FILMS OF PARIS AT ENGLISH-SPANKERS.COM

*******************************************************
As you'll see, Sarah's site HERE has some amazing films of Paris & Scarlot together as well, these are very sexy and end up with the girls taking a caning in a 2nd film…
Paris and Scarlet are very good friends and want to explore each other's bodies. They have just received a spanking from the headmaster and their bottoms are a bit sore, this gives them the excuse they need to get very friendly with each other. They start off with some touching and kissing and soon progress to spanking each other, well they decide it was not that bad from the headmaster and did make them feel quite sexy. They are not aware that they are being watched as they continue in the way that naughty girls do.
Schoolmistress Sarah has caught Paris and Scarlet being intimate with each other and she decides to take immediate action. She is going to punish both girls in such a way that they will be humiliated and very sorry they ever indulged in each other's bodies. She puts both the girls in turn over her knees and spanks them very hard on their school knickers and then on their bare bottoms.
SEE THE FREE FILM CLIPS OF THE GIRLS ON THE TOUR PAGES HERE
********************************************************
Finally, another great double with Paris & Scarlot as they are both caned naked by Sarah. This is an incredibly hot scene as you'll see from a few of these sample images, the film and the full size images aren't done justice by what you see here!!! There, that's high praise indeed for Paris and her amazing spanking films she was in!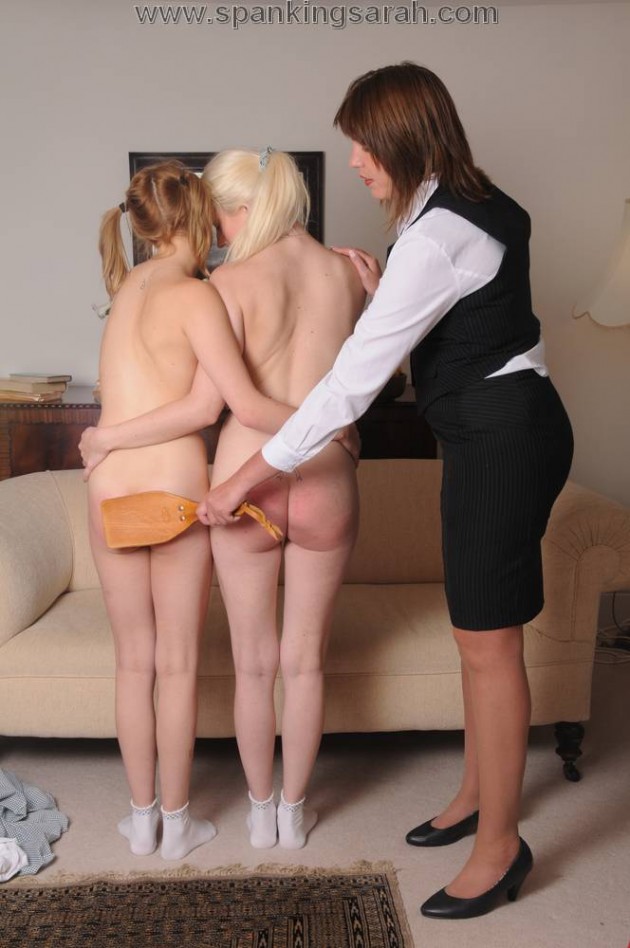 Sarah knows all about the cane, she has been caned many times but never to tears. Her object today is to cane these girls till the tears start to flow and boy do they get a caning. Their small pert bottoms are raised for the swish of the cane expertly applied.
You can see the full length films shown at Sarah's site HERE