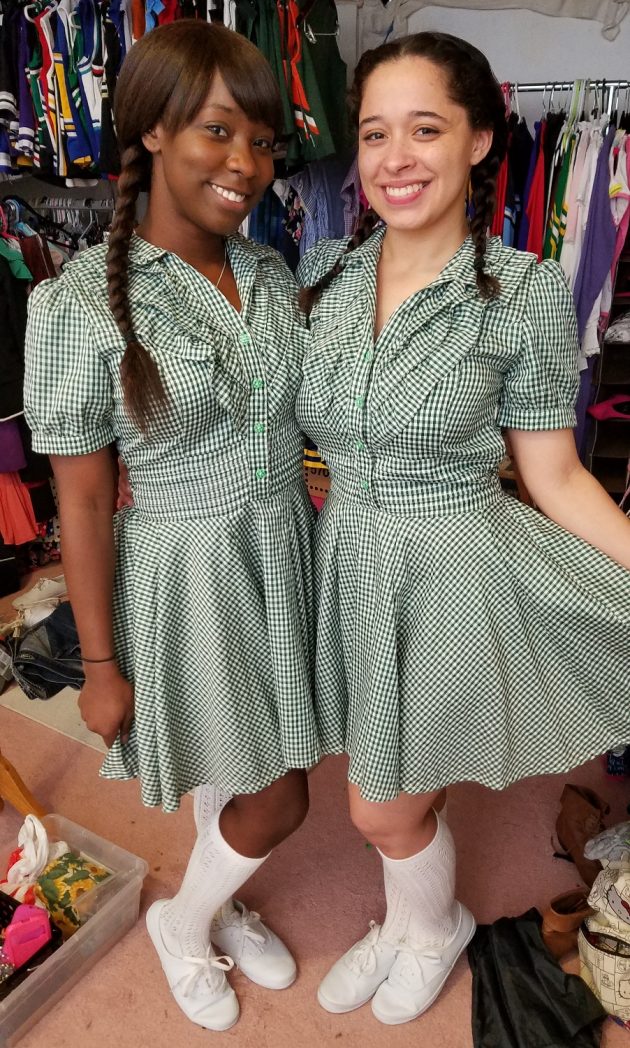 Nuna Starks & Mackenzie Reed looking adorbs in their uniforms recently (behind the scenes)
I have a rather special news update featured today at AAA Spanking which also has a great debut performance from Nuna Starks alongside Mackenzie Reed. These two lovely young ladies have a great chemistry together and had been filming on set for Strictmoor Academy 3 recently which I will be reporting on in great detail soon enough. However today, I thought you'd like to see these GIFs and screen images from the latest film now showing this week.
A Very Tearful Detention at AAA Spanking
Featuring: Nuna Starks & Mackenzie Reed
This video can also be downloaded at the following clips stores in WMV & MP4 formats
AAA CLIPS4SALE
AAA Spanking Library
This is another excellent film in our School Detention Punishment series and this time it is a special "Double Detention" for Nuna Starks (making her first appearance at Triple A) and Mackenzie Reed. They have been told to report to the school's punishment room where they will be disciplined after school. This is no ordinary detention, as these girls are a whisker away from being expelled, this is their final punishment and it will count! The girls are nervous, and are fully aware of how much trouble they are in but didn't expect such a harsh and humiliating session as this one!

Kenzie is taken over Sir's lap and given a spanking on her crisp white panties, whilst Nuna is told to watch. The girls swap and it is Nuna's turn. the tension builds as Kenzie goes over his lap for a panties down, bare bottom spanking. This is repeated for Nuna, who kicks and squeals as the spanking starts to really hurt. Then they are told in turn to take turns at kneeling on the bench as the other girl watches the Reformatory Leather Strapping of the other. It is hard and mean, and poor Kenzie quickly loses count in between the floods of tears. Nuna can see the obvious anguish of her fellow conspirator and learns to concentrate on keeping count of 12 hard swats of leather.

The final installment is unexpected as the girls are given a blistering caning, but they have to hold each other's hands and look into the eyes of the other across a table. This is deeply personal and so humiliating that it brings yet more tears to both girls! It is a tearful detention punishment that these young ladies will not forget, which is the whole point as this is their final chance to remain in school! So it is hoped that this will remind the girls just how serious it really is!