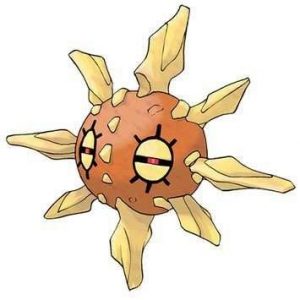 How is everyone? I know that in the northern hemisphere, just about everywhere it is baking – as the height of summer is upon us all, it's damn hot. In fact, some places are dangerously so (Greece and Japan are experiencing record temperatures and devastating bushfires). Even here in the UK, this week is set to surpass 36c (high 90s) and generally we don't use or have air conditioning, except in our cars… yikes! Anyway, today's multiple special site update features, as the title suggests, schoolgirl and all girl discipline video reviews. This presses most people's "spanko buttons", I'm sure, so let's get on with these featured films. Most of these are recent updates and a couple are some classics I have probably missed out on in the past!

NAUGHTY RACHEL IS SPANKED & DIAPERED
Rachel is sent to her aunt's house by her mom as she is out of control and auntie knows just how to deal with brats like this. It's time to go out to the dress shop for an appointment and Rachel is supposed to go to help but she is still in bed and playing on her phone. When aunt Elizabeth comes into the room, Rachel is rude and ignores her. It's right over the knee for a well deserved spanking. Then auntie has another more humiliating punishment in store, if Rachel is going to act like a child, she will be treated as such. Rachel is put into a diaper and is so humiliated. She is told if she needs to pee she will use the diaper but she must tell auntie so she can be changed like a baby. When they get home, she is in trouble. Not only was she rude to the shop keeper, but she wet herself and didn't tell her aunt. It's over the knee again, but this time she is spanked hard with the hairbrush until the tears are streaming down her face. Then, a new diaper is put on and she is held and forgiven. She is very very sorry and promises to be a good girl from now on.

CAROLYN SPANKS ANN
Senior sorority Sister Carolyn (Lena Ramone) calls pledge Ann (Beverly Bacci) on the carpet for lesbian activities in the sorority house with Julie (Sinn Sage). Carolyn maintains that such behavior violates the Lambda Sigma Zeta charter and instantly administers punishment to the lithe brunette. Over the knee spanking over Ann's panties gives way to bare bottom discipline and then more spanking while Ann is fully nude. Finally, Ann is given a dose of the traditional Lambda Sigma Zeta wooden paddle, which stings like the devil and leaves Ann with a sensation of keen resentment against her senior sister.

Taking Advantage
Features Aleesha Fox and Jadie Reece: It's amazing what one small mistake on a spreadsheet can do. You know that recession we now find ourselves in? Well, Aleesha caused it and her boss has punished her for it. Do you feel better now?!

PUNISHED AT HOME
Starring Ivey Passion: Ivey decided to skip school feigning illness. Her mother was called and she agreed that Ivey needed her bottom spanked. The Headmaster visited their home before school and Ivey first got an old fashioned slippering until her bottom was swollen, red and sore. Then Headmaster took his stinging leather paddle and told the schoolgirl to kneel on the couch, bare bottom up! He gave her freshly slippered bottom a sound paddling before taking her to school.

MISS AUDREY WANTS TO SEE YOU
Kim was called to Miss Audrey's office after having a confrontation with Dr. Beardsley in Physics class. While the brilliant student was correct in her assertion that the aging professor's equation was incorrect, it was her disrespectful way of going about it that landed Kim in trouble. Kim protested when she learned that her punishment was a bare bottom spanking over Miss Audrey's lap, but soon found herself with her panties down and Miss Audrey's hand descending over and over upon her bottom.  As Miss Audrey spanked the talented but arrogant student, Kim promised not to be disrespectful of the elderly yet once prominent Dr. Beardsley regarding the issue of his physics errors. Once the spanking was over, the little genius was placed in the corner with her bare bottom on display; a humiliation she had never before experienced.
*Note – I had to edit these images, cut, crop and resize, color correct as best I could to bring you a representation of this film (This does take time, of course). I love Punished Brats – they've been around for years and I hate to quibble, but this is one of the things I have noticed is lacking nowadays, decent stills. Either do them or don't. I love the films but I do wish they would up their game when so many producers (myself included) really try hard to bring you decent HQ edited images that are all the same dimesions (point being tomorrow at AAA you will get circa 250 images with the video update! Edited.) Anyway, this site is fantastic value, with awesome over 12 years of filming including my favorite girl, like Audrey Sugarsmak, so it's a minor quibble… that is all!

Disrespect costs pretty Helen a bare bottom spanking
Reporting to Reform Academy wearing short school uniform skirts gets stunning Helen Stephens and Belinda Lawson into more trouble with Mr Johnson. Helen is swiftly over his knee, skirt up and panties down, to have her bare bottom soundly spanked for disrespect. Hot Reaction Cam and cheek-jiggling slow motion! The paddle is still to come.