I have a quick rant to get over with before I continue… I get people who rubbish me for what we do at our ongoing project that is the POV Spanking Clip Store  I have made no secret that it was/is a massive learning curve and a process that takes time to master especially if I have to deal with different models and not just plonk a camera down myself and film… I wish I could but I  don't really think people would want to see that… or would they? Would you want me to be seen scolding or shaming you if I did it? Should I get male doms in doing the same? Well, if I get any mails or feedback, then perhaps! Would that appeal to female readers of this blog, a female perspective? Back to the POV clips… I admit the earlier clips were not as good and I might actually remove some from the Clips store but most have disclaimers on them, they are still great spanking films but close up spanking or wheelbarrows (of which I know they are not even close to being POV – but at the time I used them to fill up the store) – I will probably remove those and if they are only at that store I will move them over to the AAA Clips Store where they belong. However, our more recent films are so much better, the interaction of the girls with the camera or the scoldings have been so much better… What has always made this subject so difficult, if we try to do this properly (as I am a perfectionist) are the 2 basic perspectives of spankee and spanker… when there is physical action being filmed! That's when it gets hard. believe it or not, the person operating the camera WILL get spanked or whacked… it's what we do, we don't fake this part at all. In fact, I got a hard paddling recently and you can actually hear me gasp… that's coming soon, and I know that there are some of you who really appreciate this out there and want better. Well, GIVE ME FEEDBACK – what do you actually want to see? This is YOUR chance for me to try and make it happen. I have 2 shoots coming up (one next week) and I will devote more time and energy to it so LET ME KNOW!!!  I am starting to see light at the end of the tunnel as far as the POV Spankings are concerned.
I know there are critics who argue that I don't know or care about it: Well, how f*cking wrong they are… I love this format… I want to succeed at making good films of this format. I am passionate about it, it is just that I can't film myself, it wouldn't sell… and I have always lacked finding the right girls on a regular basis. I know who the girls are and will be asking them in future to always film this style for me, more so… I will also be more ruthless in future… if the model is uncomfortable with it, I will stop so as not to make a bad film and concentrate on making a more traditional spanking film she would be far more comfortable in.
The problem is for some girls (and guys too) not everyone can to do this – it is totally alien for many models to just sit in front of a camera and talk, they clam up very quickly, they don't look at the camera, can't take direction for this format (I end up cutting a dozen times in some and persevere but in future this won't happen as I will just stop and then set up the cams again for a more traditional shoot. As I have been filming this on and off for a while now, I have started finding some girls that can actually act or enjoy this experience. To illustrate this today… you will be seeing a few clips with Candle Boxxx, another recent clip from Sarah Gregory and news of 4 amazing scolding and punishment scenes from none other than Dana Specht herself who I got to film (this is rare, believe me!). When you get the right people – it makes ALL the difference, seriously! This is perhaps the most important lesson I have learnt doing this genre – oh and finding a right camera person as they need to understand this also and it can be tedious not trusting people sometimes. So to the critics… this is what we deal with, the talking scenes into a camera on a tripod are piss easy, a lot of models do this (and I want to move away from that – it becomes stale and boring) I have a new format that I am hoping will become far more interactive for you, but I am keeping that secret for now until I see an edited version. I hope it works out as this could be a FIRST in the spanking genre and I have not seen this anywhere else in POV!
In the meantime…
So today I have news of 2 clips from YOUR perspective as a spanker… dealing with 2 characters I just wrote about, a new clip has literally just been released earlier today with Candle Boxxx  (who I filmed with at the 2014 Fetishcon event) – she was a natural – Candle had never done anything like this and found it a little strange at first then embraced what we were trying to do and "Got it" totally and loved the idea! She is also one of the most beautiful models I have ever had the pleasure to work with and totally nice in real life… an all round good "fetish loving" egg! It shows too… as you will see, I have many images (reduced in size as the original movie clips are full HD 1920 x 1080 playback) and a short clip so you can get an idea of what happens and how it looks from YOUR perspective spanking and paddling poor Candle! Let's get on with it!
Candle's 1st POV Spanking
We met the gorgeous Candle Boxxx at the 2014 Fetishcon event and booked her to make some 1st ever POV spanking themed clips… and we promise you will NOT be disappointed! Candle is a natural and so engaging that you can't but help feel drawn to her. In this clip, we introduced a female hand, but it could easily be YOURS as you'll soon see – Candle pleads not to receive the leather paddle for disobeying you once again. She looks you in the eye, fluttering her own eyelids, looking all pouty and smouldering … but it's too late! She finally accepts her punishment but isn't happy about having her cute panties removed as well! You paddle her bare bottom as it gets more of the same treatment. A stunning and beautiful girl for you to chastise and punish – that is the amazing Candle Boxxx! At the end you tell her to remain in an awkward and humiliating position on the bed as you admire your handiwork…. that'll teach her!
Check out the FREE Preview clip of a scene of candle's 1st ever POV spanking experience!
[jwplayer mediaid="44680″]
CLICK HERE FOR THE FULL FILM NOW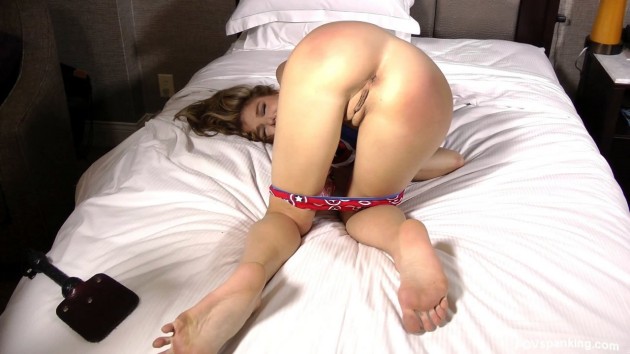 ******************************************
& to show you how difficult it is, some girls don't like ad-libbing or talking to the camera without me or another interacting vocally… to do so would ruin the POV experience. One such young lady that doesn't have this problem is Sarah Gregory… how fortunate is it that we are together so when we are I request that she makes a few films for me. She understands and now "gets it" too, which makes me happy – as remember what I said earlier, I really love this genre (and I understand if some of you find it boring or unwatchable) which is why this blog post sits alone today as I wanted to highlight it.
The following clip is based on a true life event!
– Sarah's Excessive Shopping gets her into trouble! –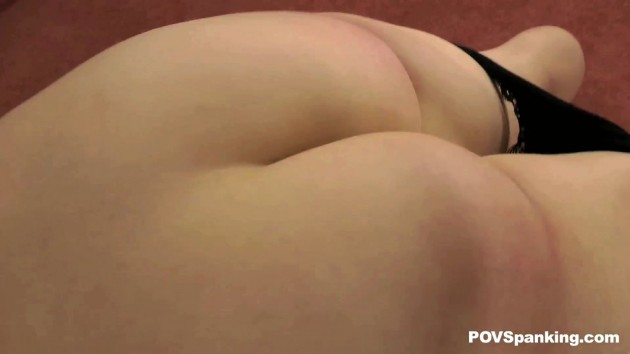 Sarah Gregory has ignored your pleas to take it easy on her latest shopping trip. But she can't help herslef and has bought so much stuff that she needs a new suitcase to take her purchases home with her to America. You are appalled that she ignored your pleas so point to the punishment chair and you take her over your knee and give her a spanking over yoru lap. She kicks and squirms, gets even nore bratty, she doesn't like this at all and pouts some more before you remove her panties and spank her bare bottom until it is red and sore. She never learns, you know it won't be long before she takes yet another trip over your knee, but it's Sarah Gregory… look at her pouting there, don't tell anyone, but you enjoyed spanking her… didn't you?
Below is a clip of Sarah explaining why she shouldn't get spanked after YOU see all the excessive shopping in front of your eyes! Experience what I did and how I felt as she tried to foolishly justify more expense (she actually bought that bag to take back her shopping from London to America!!!) There is no actual spanking but please try to embrace the spirit of it as I was telling you about girls that are comfortable doing this and those that are not – note how Sarah can think and act quickly in this storyline, it's what makes these clips more interesting if the girls can do this to start with! 🙂
[jwplayer mediaid="44681″]
So there you have it… this is from one perspective, those of you who are more "subby" and love the perspective of these girls spanking YOU – do go check out another post I did which you may have missed which covered Sarah's last Dom POV film she did (which I liked rather a lot) CLICK HERE FOR THAT REMINDER!
View all the spankings filmed and uploaded so far and please do READ the descriptions, I try to be as honest as possible so if I'm unsure about the style of the film or how it will be received, I do try to say this… remember this POV clip store is an ongoing project, it's not a fully fledged paysite as such.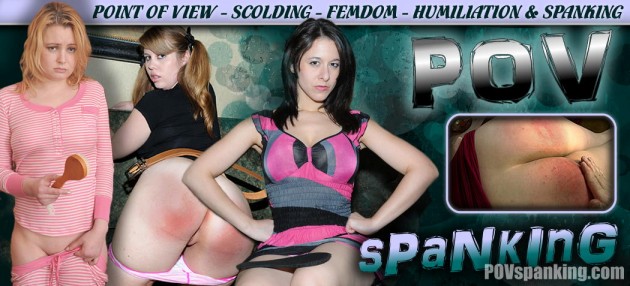 & COMING SOON! Dana Specht Scolding Belt, paddle and caning Special!
"Quick like a Bunny" now… you will NOT want to miss these…
no one scolds quite like Dana, as you will discover!