I'm not able to post anything new and rather than let the blog stagnate a couple of days (I have guests around and can't really bugger off and blog, unfortunately) I have decided to collect a few old memories from previous posts of stuff I really enjoyed watching, no matter where it was… as you'll see! Enjoy the trip down my spanking "Memory Lane" as I repeat some posts from the past! It's a good excuse for you to check out the archives, as this is what you'll find 🙂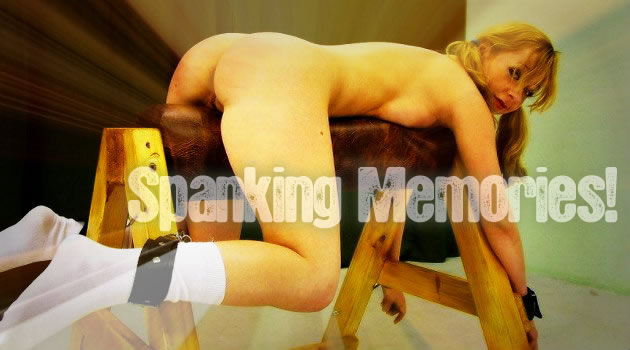 Originally posted July 2010:
What's the Chief been watching the last few days? I've been holed up against the rain and the gloom of our fantastic British summer, got together enough Scooby Snacks and my finest wines from around the world ready to be uncorked as I sit back in my comfy computer chair, hidden away in my darkened study – and these are some of the great movies, some now full and complete, others just released from around my spanking sites of choice this week! I have a treat for you as I have decided to cut a few clips in WMV Format so you can see the actual quality that members are downloading to watch with their own "Scooby Snacks" (will I get done by Hanna Barbera or the Scooby Doo Foundation for not copyrighting their foodstuffs? I'll take that chance!)
First up from Clare Fonda's Spankedsweeties site – I have been mostly watching much more of Brynn Tyler – You may remember that I had already featured her first film where she got spanked by Clare in the kitchen in her "Daisy Dukes" – if you don't check out my post here from Teen-Spankings – now if you thought that was hot, just wait til you see these images and of course a quick naughty teaser clip (I daren't show any more otherwise Clare will have my knackers in the roaster…) Yes, you may have seen these images before, I notice several of my esteemed fellow spanking bloggers had already posted these a month ago when the image update came out, but if you're not a member of Clare's sites (why the hell not?) then you WON'T have seen the clip as well…so enjoy and check out the story that was re lived by Brynn – her birthday spanking by a boyfriend…ah, young love, eh? Remember, this is what I have just watched, and I feel you guys should check this out if you haven't already!!!
Ok, before you check out the Free WMV Clip below, please take note that if you imagine yourself as this lucky spanking boygriend having the naked giggling Brynn over your lap then getting to grope and caress her warmed cheeks when she's straddled over your vulnerable parts, then yup, it WILL cause a Severe Arousal Reaction….Please do not hold me accountable for such "Trouser Stretching Tomfoolerly", please direct your complaints and stretchmark images to Clare at SpankedSweeties.com – thank you.
For those who want more trouser torture….I have to let you know that Brynn is again being spanked by Clare in her Daisy Duke shorts, I can't really show too much as this is all too early in my post today and I'd at least like you all to make it through unscathed as there's loads more lovely stuff coming up…but you can take a quick glimpse up Brynn's shorts and detect the red glow of Clare's hand actions…(warning, Brynn will once again be removing these for a cracking OTK scene with Clare!) I cut these images myself from the movie
*****************************************************
Phew! So how do I follow that? Well, there's a beautiful girl I remember very well and was hoping they'd one day remaster this film of her, it's Indian girl Lianna, she had relatives in the North East of England and her family came from Gujarit. Yes, I remember these things when confronted by such innocent beauty…So thanks to FetishFlixx for making this old man's wishes come true and for making me reach for the Kleenex tissues (with this product placement, I should get some royalties, surely?) once more…these images and the little free clip I have for you is totally excluisve to this blog and my esteemed readership… bet you're glad you popped by today, eh? I can't show too much for fear of 1.) incurring the FetishFlixx webmaster's wrath and 2.) causing unnecessary suffering and damage so early on to my groinal area as I write this… I can tell you writing with a boner is NOT recommended!
Ah, Lianna…welcome to multi-cultural England my dear
We accept all girls, all faiths and all shaped bottoms to spank!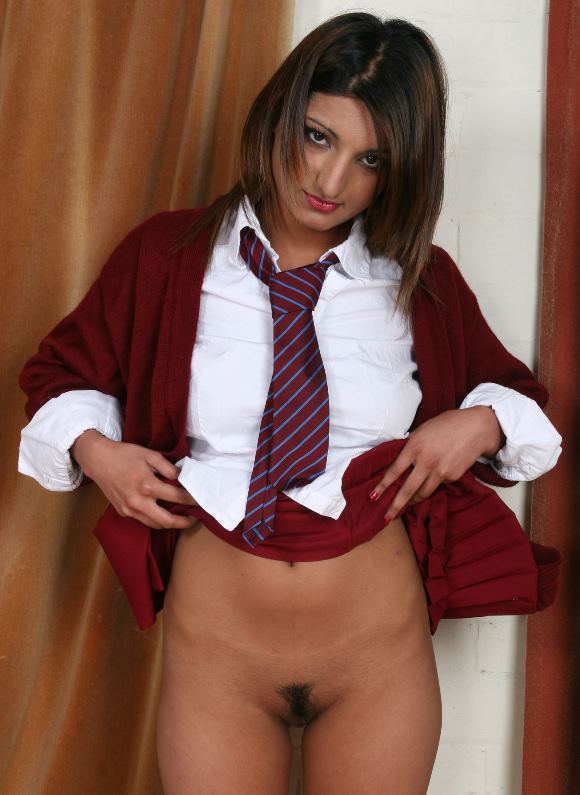 Chief's fact of the day: Lianna was no stranger to discipline as she recalled that she was regularly spanked across her bottom in her native Gujarit and like so many had taken such a keen interest in the spanko scene when in England that this was how she got into contact and made some films…anyway, enough of my waffle, the new re edited film comes complete with a fantastic HQ Photo set, video images and has been remastered to the best possible playback as you'll see below, but check out some video images, Lianna's dusky & red bottom is very addictive!
You can see this latest film in this excluisve format only from FetishFlixx.com
**************************************************
& finally today I am really starting to fully appreciate just how damned HOT Michaela McGowen is (and always has been), she's one girl I may have passed in favour of someone else in the past, say like Samantha Woodley, Abbie Whittaker, Alison Miller or AJR, to name some at FirmHandSpanking – but in truth, you and I know she's damn hot. Anyone who downloaded the Excellent OTK Air Series from 2008/09 will remember just what a cutie Michaela looked in and out of her uniform then…anyway, I digress, Michaela, you are just adorable and in your present Legal Series, you have me aching (literally) to see more of your punishments! As a treat, the clip I made available on my TEEN SPANKING TUBE I am making available in the original WMV format here today – as well as a selection of some great HQ images from this movie – FirmHandSpanking do it again with their stunning girl punishments!
Seeing Michaela in this embarrassing position sounding very humble and very submissive as this paralegal is punished by her Attorney boss is the very latest of the Legal Penalties Series! This full movie and all previous Legal Penalty movies can be viewed HERE

*********************************************************
Don't miss what some very naughty people are downloading from the SPANKING THEATER! (below)
********************************************
August 2009:
Check out this classic post I did for SpankingServer, seriously some of the finest ass around spanked and flogged, such sweet memories nd so nice, I decided to reprise this post, hope you don't mind, and to those who have never seen these images, well, just admire, and enjoy, plenty more sets and movies where this came from HERE.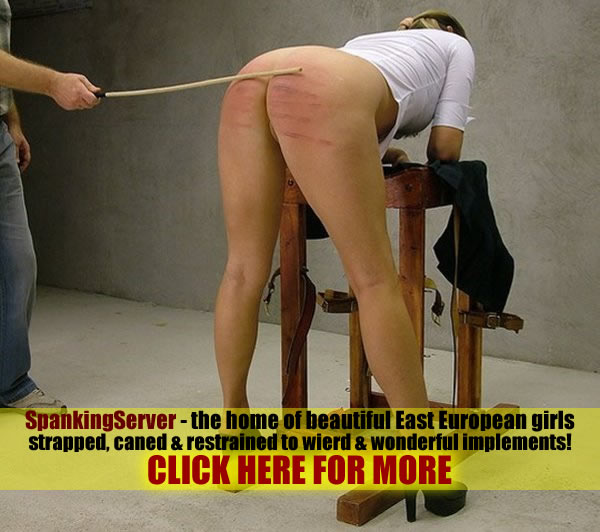 I have collected a few fave pics of mine for you to view below, they are stunning as usual!

I can only imagine the shame of these girls having their bare parts exposed on these restraints. Imagine being in the diaper position in the last 2 pics and strapped like that! – OMG! Of course, OTK lovers are well catered for as well, as Master Carl ably shows below  😀
If you want to see more on their extensive Tour Pages – CLICK HERE
***************************************
Sept 2008:
NAUGHTYBOTTOM.com have the amazing series of spanking and discipline films from Brazil which have now been remastered and re-edited with EXTRA film footage, never before seen out takes and scenes with 100s of pics to compliment the Hi Res playback of the movies. There are 4 films in total, over 1 hour's worth of cute girls in thongs, bikinis, school uniforms (and less) -lol all receiving a shock as we went to Brazil to discipline these wayward but very cute girlies!
Anyway, enough waffle, there's a special promotional page that explains everything and includes a long play special promotional free clip from the first film.
This is a unique Brazilian Discipline Package only available in FULL from NAUGHTYBOTTOM.com
As a real treat I have also managed to get you an EXCLUSIVE first play of this promotional Clip from the last film.
See watch weep and then be prepared to want this very naughty latino spectacular!
FULL MOVIES can be downloaded HERE

**********************************
Edit: I have added this as I am so utterly appalled and disgusted by the sheer criminality of what is happening in London which no doubt will spread to every major city in Britain this week (watch out for Birmingham, Manchester and Liverpool very soon!) as these scum and thugs realize that the police are so stretched… if laws could be passed to make rioting and mindless violence and looting such a severe offence that it would make these freeloaders think twice… they are causing $100's of millions of damage that the country can ill afford! There are reports of new outbreaks in London, plenty around where I am due to film next week too! FFS! I am so fed up with this whole economic meltdown – so to the greedy bankers in their flash cars that started all this a few years back… you have every right to feel scared and hide under your (rather plush) rocks!
Not sure if this live newsfeed is available from the BBC worldwide, but it's available to view in the UK – CLICK HERE or image below:
*************************************************
I had a very boozy weekend away from home which was quite relaxing and a lot of fun to be around people I like and enjoying their company… of course I also had to fend off some questions from people I'd never or hardly talked to before at a busy BBQ Party about what I do… ah, that ol' chestnut! Now, to those that wouldn't understand… it's the only part of my job I hate as I come up with some story to those that wouldn't get what I do or would be shocked, angered or just plain horrified (for some reason)… however, I've got quite good at the "Internet Marketing" wheeze by now as well as what I'm doing in my real time job which is mundane and pays the essential bills. So, thanks to the economic turndown, my "Vanilla" job is the perfect ruse for those who haven't paid me for my work thus forcing me to take on a 2nd job… etc etc…
& so to today's varied and wonderful spanking updates and I've got some crackers for you today as I start with a brand new film starring the gorgeous Annabelle Vanderwood, I had been relentlessly petitioning the owners of FirmHandSpanking.com for more of this cute brat… and here she is! Don't thank me all at once for Annabelle! 😀
Bottom lip quivering, eyes filled with tears, sobbing quietly, stunning Annabelle Vanderwood learns the hard way: 10 swats with a school paddle! She vandalized a girl's car at college. Now her Life Coach marks her skin with the paddle's brand. You will be amazed at the "Reaction Cam" and "Slow-Mo" shots included in this latest spanking production!
 You can check out more of the lovely Annabelle's latest "Life Coach" movie Right Here
 ************************************************
Oh, before I continue, here's a random Daisy Duke booty popping pic I thought you'd like to view!
Credit to the perv that furtively took this shot… well done, Sir or Madam!!!
*****************************************
An interesting new movie has just been released at Punishedbrats.com with another relative newcomer, Pi… who is also taking a naked OTK spanking… which I most heartily applaud… over the lap of Veronica! As you can see below 🙂
New girl "Pi" stars in the new film "Excusable Excuse" – Veronica has to spank Pi for cutting classes again. She has Pi remove her uniform only to discover the girl failed to wear a bra that day! This further upsets Veronica and does not bode well for Pi's bottom as she is given first a spanking over her panties followed by a naked OTK spanking and hard hairbrush punishment making her cute cheeks redden with a glowing shame!
Download the full movie at PunishedBrats.com
I also have a sneak preview from the amazing archives of Punishedbrats.com – remember this wonderful cheergirl punishment? It starred Pixie alongside a tearful brunette called Genesis – I regularly check out what's stored from the past and can highly recommend this from the 1st year that this great site was started!
You can also check out a short preview clip directly below, courtesy of the Teen Spanking Tube
For MORE tearful brats – check out what is available from just $15/month (below)!

**************************************************
Oh more randomness from me today! Girls, I know you read my blog like this… right?
*****************************************************
I had a little chuckle as I saw one of the latest updates at NorthernSpanking.com – Paul is a man after my own heart… seeing girls thrashed in their wet knickers… he recently helped me film Sarah Gregory (up next in my updates today) getting her bottom spanked and paddled in wet knickers… it's very humiliating and extremely painful for the girls… so as I saw Andi Switch carrying this out with a rather dejected looking Nicole Reina… it brought it all back! Yikes, this is taken from "Bathroom Beating" – one of the many updates this week at NorthernSpanking.com
See what members are downloading today at Northern Spanking – Click Here
Oh, and if you wanted to see "Sarah's Bathroom Spanking" (spanked and paddled in her wet knickers by Paul)… filmed by me, you can only do so EXCLUSIVE to the Clip Store featured HERE – it's a very popular film, unsurprisingly as it's only available at this place!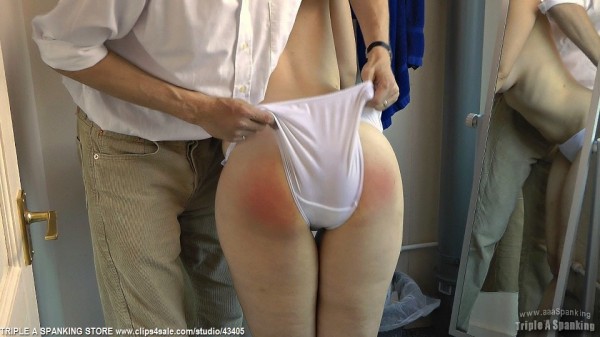 **********************************
& now as promised above… something taken from Sarah's own site HERE alongside the awesome Dana Specht who she happily talked to me about for an age when I enquired about her. Dana is a no nonsense disciplinarian, (I'm sure you will know that) and you can see this from the images below when Sarah is caught experimenting with smoking (a disgusting habit, I know) and severe disciplinary action is needed to nip this sort of thing early before Sarah gets a filthy nicotine habit!
Sarah is soooooo busted in this latest film!!!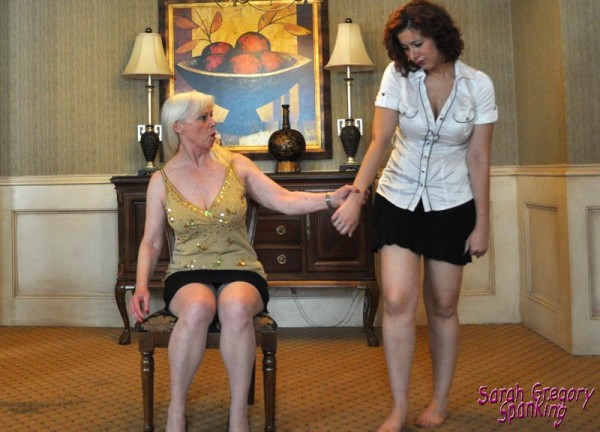 Butt on Fire – Dana is not too happy to find Sarah experimenting with a cigarette. She gives her a long hard right to the bare bottom discipline spanking that brings real tears!

***************************************************
— NEW CLIP STORE ANNOUNCEMENT —
There's a new clip store opened below with all the goodness that Naughty Bottom already has and they are excited to be bringing yet more exclusive stuff to both their sites coming very soon 🙂
CLICK HERE TO SEE THE NEW STORE
***************************************************************
I am updating the Teen-Spankings blog and The Retro Barebottom review site later today, so please feel free to check these sites out, there will be a film review and a look at what is happening with my favorite Japanese girls and probably a whole lot more 🙂
**************************
Have a good weekend, I hope to post something far more up to date very soon!!!
Regards, Chief.