Yesterday I had mentioned that Joelle would instead feature as the sub in this week's upcoming Triple A new video update rather than the one I had advertised in the member pages as I preferred to see an F/F film (which is long overdue) – well, again, I slightly messed up as I thought it was Joelle who was the spankee in this film (it's a long play 2 part film, one filmed a few weeks earlier than the other) but instead… it is Joelle who is the Top… asked by her lover, Lily Swan, to play kinky and mean with her "like that 50 Shades of Grey" nonsense. So I have a few sneak preview pics for you, as usual the image quality is superb from the actual film (I have reduced the size to 1280×720) but members will get to see the full screen size images as well as the film when it comes out tomorrow. I think there are some stills too, so I better find them and get them edited later 🙂
The girls wanted to do a "couply" thing but with real orgasms at the end of their spankings… there were a few stipulations but it didn't detract too much from what you'll see (this is a very intimate thing and not every girl will allow us to film this moment) as Lily was the first to get off and cum on camera… though she asked that we didn't show the full extent of her orgasm – trust me, it was real and she shuddered to a fulfilling climax – there's plenty to see up to that with Lily getting a great bottom reddening spanking with Joelle "topping" for the first time at AAA! Hope you guys like it… the return "match" will be Joelle in a few weeks time after this release!
Spankings & Orgasms – 1 – Coming out at AAAspanking.com

The rest today features some select new film updates that are pretty damned good also!
NEW – From the Rockford school of Dance section – Spanked-in-Uniform.com
With 10 minutes to go before an important practic, Mike caught Nikita texting on her phone. He scolded her and confiscated her mobile device. When she didn't turn up at the practice he went to look for her and found the little madam sitting in his office texting yet again! She was soon across his knee and while the other cheerleaders waited outside, gave her a sound bottom reddening spanking!

Another new film from the Fonda Group of sites is located at My Spanking Room Mate – the self styled "spanking soap opera" where there are now 188 full episodes to view and download. It was great to see original roomie, Madison Martin, back again (I love this girl) along with Britain's very own Pandora Blake (go girl!) and a delightful young girl I don't remember seeing before called Courtney (no doubt from LA!)
Pandora Mediates Courtney & Madison's Spankings
CLICK HERE TO SEE ALL 188 EPISODES IN FULL
Pandora Blake is mediating Madison and Courtney's new agreement to be roommates, which of course includes the two ladies spanking each other. But after both have red, warm bottoms, they decide that it's Panodra's turn. They grab her, drag her to the sofa where they throw her over the back of it and begin taking turns spanking the lawyer with great pleasure, even using a wooden hairbrush.
this site is part of the Clare Fonda Pass – 5 sites combined for a fraction of the total cost!


Lastly, a prison strapping for Larra… she is strapped and tied to the punishment bench, just outside of her cell and then her bare bottom is mercilessly beaten along with the bonus of having her bottom oiled for extra friction so this would hurt even more so! A Judicial style long tail strapping from the folk at Spanking Server
Check out all the clips available this week from Spanking Server HERE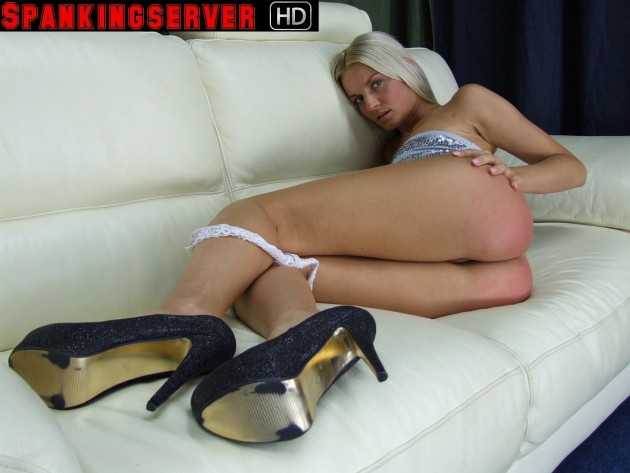 Coming Soon! The 1st Lone Star Spanking Party – Houston, Texas: May 28-31 2015
Tickets for this event are still at the discounted price but will go up on May 1st – I think it's about 5 or 10 dollars extra and of course there will be those that come ON THE DAY who aren't staying at the hotel… I think these are $50 for the day which includes the evening ball and buffet as well as access to the Suite Parties (I'm sure if I'm wrong then sarah or Tubaman will let me know!) Anyway, get your tickets FAST… it's going to be a well attended event, I can't wait to see you all there!
Full list of events and schedules incl. how to register are all found on the website HERE