More Spanking Updates for you to catch up on today… Have a good one y'all! xx

Schoolgirl Car Thief – with Jenna Jay at NorthernSpanking.com
Jenna has been brought home by the police, again. For attempting to steal a car, again! Being spanked both at school and at home just do not seem to be improving her behaviour, so it's time her punishments started becoming more serious. This evening, after yet another smacked bottom, Jenna is going to find out what her hairbrush feels like when its used to punish her. It is made clear to Jenna that each new episode of bad behaviour will be met with increasingly severe punishments. Jenna is sent to bed with a very sore bottom indeed.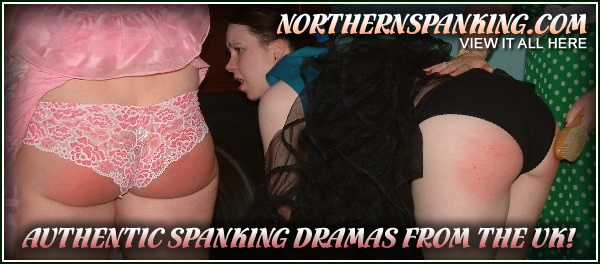 Spanking Wake-up call – with Audrey Sugarsmak at SarahGregorySpanking.com
Audrey was supposed to be up and out of bed and ready to go. Dad is very unhappy when he finds her still in bed. She is rude to him and begs for just 5 more minutes of sleep. What she needs is a good wake up spanking to get this brat out of bed. Dad pulls her out of bed and over his knee for some old fashioned discipline. She is not a very happy young lady and is soon contrite and sorry as his hand comes down upon her sore bare bottom.

Showered & Spanked – with Amelia at SpankingSarah.com
Note: This may be Amelia's first time with Sarah Stern but Paul Kennedy, Alex Reynolds & I worked with her at the beginning of the year and we filmed a lot with her although much may not have appeared as of yet (between us we have so much content but still film anyway as we LOVE filming). As Sarah says (below) – this cute 19 year old is just a joy to film with… and spank, of course! See what Sarah has to say about her:
Amelia is another young lady taking her first steps along the spanking road with me. She is young and very lovely and you will see her very first spanking. Just because it is the first one she has received do not expect me to go easy on her, I never take it easy especially when there is such a delightful bottom bent over and just asking to be spanked.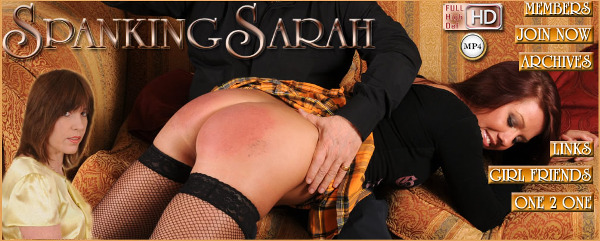 Finally as it's Throwback Thursday – check out Anna from Punishedbrats.com
Lost in the Woods #ThrowbackThursday
Anna took off for a walk in the woods at night for the simple reason that her mom told her not to. After getting so lost that she had to be rescued by a search team, her mom Veronica is determined to give her daughter a spanking to remember.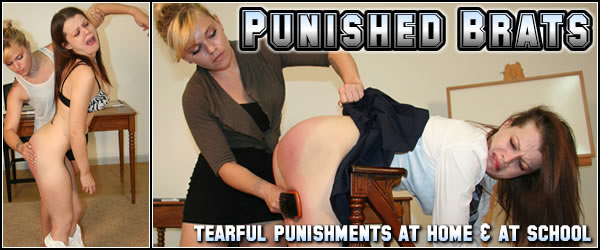 To all those attending the Crimson Moon Summer Party near Chicago…
Have a great time, my friends! I love this party!