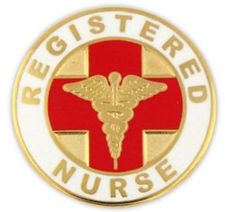 The incredible debut of Audrey Sugarsmak is finally here at AAAspanking.com and it has been well worth the wait. I have long admired Audrey's work, primarily at Punishedbrats.com and I never gave up wanting to film with her… watching her booty getting spanked for other sites was hard for me to watch (lol) – so in April 2016, we changed all that when she spent the afternoon with Sarah & I and helped make some pretty awesome films, filming things you wouldn't normally expect Audrey to be in… and of course in our trademark crystal clear HD quality playback. I only have screen grabs as this may have been the last film of the day and we were running a little late so I was just grateful that I got to make this great little film, with Audrey wearing an authentic nursing uniform from the UK. If only all nurses looked as good as Audrey… I don't think that would do anything for those with high blood pressure!
Okay, I have prattled on enough, please do check out the images and GIFs and decide for yoruself if Audrey is worth the entrance fee (still possible to view the site from as little as $12.50/month if you take the Rewards Membership). We update relentlessly at all the sites Sarah and I are involved with so you will always have at least one new film guaranteed every week without fail at every site.
SENIOR NURSE DISCIPLINE – the debut of Audrey Sugarsmak at AAA Spanking
Audrey is the Senior Nurse of the care home she is helping to run (in authentic nursing uniform) meeting CEO Johnny Lake who has flown in especially for this showdown meeting and he has methods of spanking discipline that shocks her… so the rumors about their boss WAS true!
This is a debut appearance for Audrey at AAA Spanking and we thought we would try something a little different by dressing her in an authentic British nursing uniform (the ones that are used in care homes) and have her punished by our good friend and excellent disciplinarian, Johnny Lake. Audrey was the senior nurse of a prestigious care home for the wealthy elderly which was run by a subsidiary of Lake Enterprises. Audrey was invaluable to the company but being involved in a scandal and loss of revenue, Johnny flew down in person to deal with this the best way he knew how. He hated having his company name dragged through the media for all the wrong reasons so he arranged a private disciplinary meeting with her. She knew what was coming and was nervous, being spanked with her panties down by the CEO was embarrassing but she couldn't afford to get fired. Worse was to come as she hated the cane and Johnny knew this! She took the strokes anyway as he reminded her of the alternative right there and then. Watch Audrey, looking so cute in that nursing outfit getting a punishment she thought she had grown out of. This was a reminder to the staff at Lake Enterprises that this CEO took his job seriously when it came to personal discipline!

This film is also available as a one time download – CLICK HERE to view the movie