Hi everyone, sorry I haven't been at this blog and my others as often as I had wanted recently, but I was absolutely shattered yesterday after a stressful week at my dayjob and so tired yesterday that I practically fell asleep at my desk thinking up what to write (honestly… "Er indoors" caught me in a trance-like state and told me to get some sleep, so I slept solidly afterwards!) Sleep is great, eh? Must remember to do that more often! I will never ever under rate sleep again 🙂
Above image taken from the brilliant series taken from the archives of NorthernSpanking.com starring Erica Scott & Stephen Lewis – I have featured this before in ny blog, just type in "Erica Scott" in the search box and I'm sure you will find it 🙂
OK, as I mentioned NorthernSpanking (oops, done it again!) – I feel I should start there as I haven't featured much from their site recently so I will treat you with a quick look at their extensive daily updates instead… so you can see what you are missing out on! Hope this whets your spanking desires! "Bon Appetit!"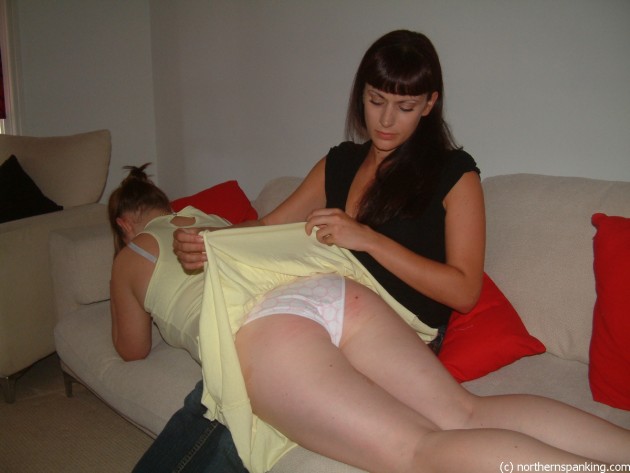 Nicole has the use of her Aunts lovely flat in Central London while attending uni. However, news of late night parties, loud music and lack of attendance at lectures has reached Aunt Leia and she is not pleased. An unexpected visit reinforces the message that such things are not allowed!
Very curvacious Kate is drifting off to sleep and this kinky minx  has a lucid dream about being spanked and played upon so it's a pleasant surprise for her when she wakes up to find her kinky daydreams have become reality as her beautiful rump is spanked and cropped by a grinning Paul!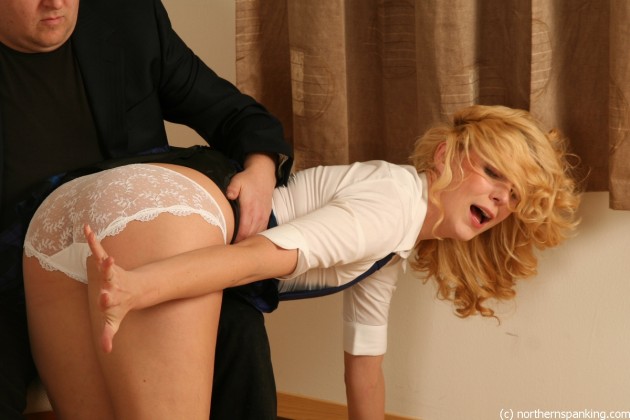 Here is the excellent presentation of how to punish an imperfect schoolgirl! Played by (the perfect) Amelia Jane Rutherford who, as always, looks stunning in her uniform and takes a spanking and caning across that impeccible rump of hers which does not fail to disappoint fans of AJR!
You can see all the very latest naughty goings on at this wonderful site – CLICK HERE
******************************************
Below contains the latest Trouser Arousing (™ Chief) scenes from Amber's 3 site network!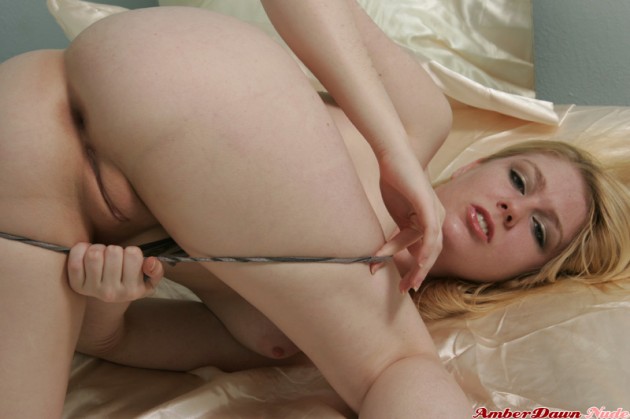 I love what Amber Dawn has done to her site network, it was bound to happen in the end, she has 3 distinctive sites, the original SpankAmber.com which recently celebrated 5 wonderful years online, followed by  (what I think has become one of the best F/F sites out there) AmberSpanks.com – a very naughty and original female discipline site which contains very raunchy scenes and a few years ago Amber stared up a more model and webcam focussed site but she has decded to add that as a bonus site you can use withyour codes when you purchase any membership tot he other 2 sites and you now get all 3 as standard for the same price!!! How cool is that? The bonus site contains extra images and films of Amber and friends, there's less spanking but it also has lots of recorded webcam shows (hot!!!) and shows us stunning girls like Anna shown here who has a perfect round bottom! & of course, as I said, the bonus is that you can get access to all 3 sites with one membership now – CLICK HERE FOR MORE DETAILS (see join up page for access to all 3 sites – and check out those prices!)
& of course at AmberSpanks.com (see below) you will be amazed, as I was, by the coninuing sexually explicit punishment of Amber's beautiful dusky playmate, the 19 year old online spanko virgin, Zahara Haze, who is spanked, groped, her butt oiled and massaged including a hot fucking with Amber's strap on after being pleasured… all hot stuff including the much expected spankings too!
See the unique AmberSpanks.com website and decide for yourself!
Also take advantage of Amber's special pricings which allow a trial membership or her really popular low priced 6 month deal! Click on Amber's image below and you'll see exactly what this redhead spanking goddess is offering you! I daren't show you anything today of Amber being spanked… I want to keep my keyboard clean… but YOu can check her out (below)
**************************************************
I'm not doing my trousers any favours today, am I? The next recent update from Firm Hand stars Melanie Taylor who I absolutely have a thing for… she has become incredibly popular in a short space of time and this latest film, the engaging angles and that sublime butt ensures FirmHandSpanking.com are onto a winner with this beautiful brat!
Beautiful casino worker Melanie Taylor strips down to her bra and lays out like a delicious dessert on a kitchen counter! Earl Grey is punishing her for theft in The Dealer: the leather paddle cracks beautifully 31 times across her bare bottom. Reaction Cam replays show she suffers! Yikes!
See all of stunning Melanie's films only from FirmHandSpanking.com
************************************
Whilst on the subject of brats, it would be rude of me not to pay you a visit to one of  the original and best brat busting sites out there, the aptly named and much loved Punishedbrats.com – of course! The below feature 2 really HOT girls getting what they deserve and news of what members can expect very soon with a new teen girl which you can see at the end of this post!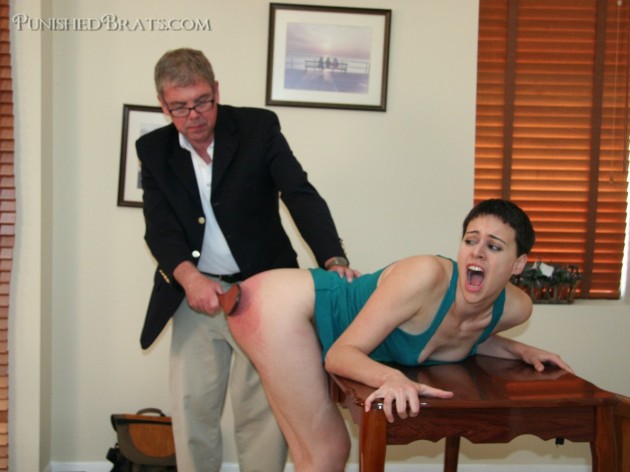 Pi has been letting her homework pile up in favor of watching endless marathons of trash television. David paddles Pi's bottom until it is so sore and bruised that she'll have trouble sitting to do her assignments. * Chief's note: See the tattoo of the Greek letter P (symbol for Pi or 22/7… nice touch!) Oh… and what an ass this girl has… this is addictive viewing, especially the scnees where she gets the paddle as Pi admitted this really did get to her!
I think Pi's homework should have been along the lines of understanding her mathematical properties!
Pi is a numerical constant that represents the ratio of a circle's circumference to its diameter on a flat plane surface.The value is the same regardless of the size of the circle. The decimal expansion of pi is a nonterminating, nonrepeating sequence of digits. For most calculations, the value can be taken as 3.14159. This means, for example, that a circle with a diameter of 10 inches, as measured on a flat surface, has a circumference of approximately 31.4159 inches.
OK, moving swiftly on… one girl at this site who appeared, I think, early last year has one of the best spankable asses, in my opinion, ands in that authentic looking (English) school uniform, David has got this just right! Ladies and gents, I present to you, Miss Joelle Barros over the lap of Beverly Bacci!
Joelle committed a terrible prank, Photoshopping the faces of the school's professors into compromising sex positions. She thought it was funny, her friends thought it was hysterical, but school disciplinarian Beverly Bacci is not amused at all. A bare bottom hand spanking is going to be only the very beginning of Joelle's long, painful punishment from Ms. Bacci in this film "5 Day Detention".
& finally as I had promised, here are some sneak preview images of their latest newbie, called Tara from their most recent unpublished film shoot… which David described below.
"Despite her youth, Tara was a total pro. Pixie had to miss this one  due to her health problems.  So my son and I pressed on… Pixieless. Let me tell you, having Pixie onset (whether on or off camera) makes my life a lot easier. She has the organizational skill to herd cats – Well, she will be editing both video and photographs soon enough. Tara was adorable and cried through each scene!
I can't wait… and I'm sure if you are a member you will be viewing this VERY SOON!

*******************************
Have a pleasant weekend everyone! I will try to post one more time here before my next film shoot on Monday (which I am 100% looking forward to, the girls are confirmed, the location is set and I promise you much raunchiness and mayhem as we have never filmed before!)
Excitedly, Chief.